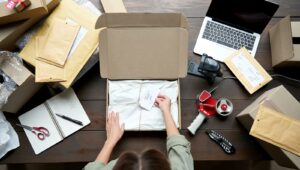 Customers care about packaging materials. While it may not be immediately obvious just how impactful the right packaging material can be, consider this: Ipsos found that 72% of Americans said that a product's packaging often influences their purchasing decisions.
That means that if your business isn't offering the right packaging material types, you may be losing out on a sale. What's more, 55% of online shoppers said that they would return to a website if their purchase came in custom packaging, highlighting the importance of packaging customization in customer retention.
All that said, let's take a look at a variety of packaging material types, and what each material is best suited for.