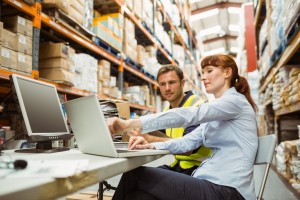 If you want to improve your supply chain processes, you should consider working with a third-party logistics company. These companies work as an all-in-one solution for every aspect of the chain, from assembly to picking and packing, to warehousing, to distribution, and to shipping. Their services will bring you many benefits and advantages so you can maximize profitability. Here are some of the services available that will help you achieve the success you desire.
Domestic and International Logistics
By working with a flexible 3PL provider, you will be able to better manage all kinds of logistics regardless of size, weight, distance, or speed. Your 3PL provider will handle domestic or international logistics, so you can focus more on building and growing your business, and communicating with your customers. While you manage these important areas of your business, they will ship freight to every major market across the nation. This means your reach is almost limitless.
Product Shipping
If you need help managing your product shipping, and want to benefit from saved time, money, and work, you should consider working with a 3PL logistics company. You will benefit from volume discounts on shipping, as well as shared warehousing facilities. They can move more products in a safer, more efficient way, to reduce damage and recovery time. Many 3PL providers also implement the latest software so they can track, monitor, report, and secure the movement of your products.
Warehousing
Owning a warehouse of your own means your management strategy needs to be resourceful and highly organized. Since the fulfillment process also includes picking, packing, kitting, and assembly, it may be too much to handle on your own. Instead of using your own space and bringing in products to prepare for shipments, you can work with a 3PL provider. These companies have all the resources and personnel necessary to manage every aspect of the fulfillment process, plus, working with them saves you from managing the costs of your own warehouse. They can handle the storage and logistics using their connections and resources.
Shipping Strategy and Planning
Working with a 3PL logistics company allows you to have your logistics strategy implemented by professionals, and make sure that your shipping strategy and planning are properly handled. Reputable 3PL providers can help you boost your shipping strategy so that you can better serve your customers, save money in the long run, and make sure your shipping process works safer, faster, and more efficiently.
Providing Systems Support and Optimization
Your 3PL partner has the resources and latest technology necessary to adjust and improve each link in the supply chain. They will meet your needs, using the fastest, most efficient, and most cost-effective methods. They are able to restructure the supply chain using their resources, as well as use technology to make sure your goods are moving in and out of your warehouse when needed. They can analyze and monitor practices to eliminate inefficiencies early enough to prevent delays and problems. They can also streamline the supply chain so your warehouse operations flow smoothly.
Outsource Your Logistics to APS Fulfillment, Inc.
Managing the operations of your business may be too great of a task to handle alone, so outsourcing to a reputable and successful team will save you trouble so you can focus on other important areas of your business. If you want to benefit from maximized profits, reduced wait times, and top-notch customer service, consider working with APS Fulfillment, Inc. Our professionals provide our clients with a variety of solutions to meet their warehouse organization needs. Our 3PL services include e-commerce fulfillment, product fulfillment, direct mail marketing, fulfillment solutions, and fulfillment markets. We also use the best quality systems to manage your warehouse. So, if you're looking for the right company, look no further than APS Fulfillment, Inc. You can contact us by e-mail at [email protected] or by phone at (954) 582-7450.
Photo Credit: iStock.com/Wavebreakmedia