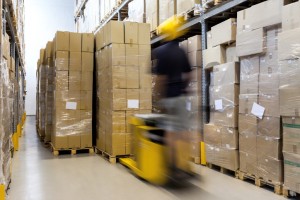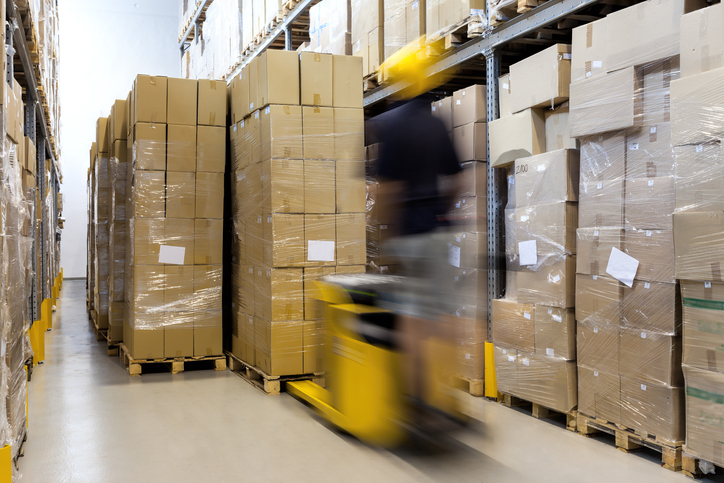 The e-commerce world has become more and more competitive, and the success of a business heavily relies on the quality of their third-party shipping services. If your business can ship products better, cheaper, and faster than your competitors, you win the race. If you want to achieve this goal, your third-party shipping providers must provide customers with more options and better visibility throughout the process. It also comes down to providing helpful and convenient services such as easy and free returns. Companies like Amazon set the bar high with the best third-party shipping, and if you want to succeed, here are some important things you should evaluate about your product storage and shipping provider.
Importance of Choosing the Right Shipping Partner
Choosing the right shipper is essential to the success of your business. While you focus on other areas of your business such as online marketing, networking, and dealing with customer concerns, your third-party shipper should be able to properly handle everything involved in the supply chain for you. Choosing the wrong shipping partner can mean bad business, especially if they improperly handle your products, cannot get the items to the customers on time, and do not know how to properly manage your product returns. It is extremely important to choose the right shipping partner for the kind of product and customer demands that you have, and here are some important things you should consider.
Things to Consider While Evaluating Your Shipping Partner
Your Products
Your shipping provider should be able to ship the type of goods that you manufacture. If they are too big or require special handling, some shipping providers may not be able to help you. Depending on the kinds of products that you have, make sure that your shipping provider has the tools and experience to carefully get your products from the warehouse to your customer, in good condition, at a reasonable price.
Location
It is vital that you choose a shipping company with facilities located in the areas where most of your customers reside. This makes it easy for you to conveniently drop off shipments, or schedule fast pick-ups from your location. If there are any issues with the shipments, the time for you to resolve it and get solutions for your customer is reduced.
Flexibility
Since change is constant in e-commerce, your shipping platforms should have tools that help you adapt to these modifications in your workflow. In addition to your processes, your services should also be flexible. Since your job is to move shipments to various locations and distances, there are certain unforeseen circumstances that might cause delays in deliveries. The carrier company's ability to respond and properly handle such situations is vital to your success. For example, a good third-party provider may need to have other shipping options as a backup so the customer is not kept waiting.
Shipping Speed and Reliability
Since each shipping provider gives different rates for the same products, there might be one that offers the best rates for the kind of products that you pack. If you want to provide your customers with options like same-day delivery or next-day delivery, you will want to be sure that your provider can fulfill that order. You should also find out how quickly the shipping companies can make urgent deliveries for customers.
Order Tracking
Delivery tracking is a great service that will benefit your business and you should make sure that your shipping provider includes this feature. Order tracking helps you and your customer find out where the product is along the route. It enhances the customer experience and has become an expected feature among customers.
Product Policies
Make sure that your shipping company will deliver the kinds of products that you manufacture, as not all shipping companies are willing to deliver all kinds of product. For example, if you are selling machines or chemicals, you should make sure that your shipping provider is willing and equipped to properly handle these materials.
Assembly/Disassembly
If any of your products need to be assembled at the customer's location, your shipping providers should have the staff that are able to provide that service. They should also be able to disassemble the product when it has been returned.
Reputation
Find out how long your prospective shipping company has been in business. If they have years of proven experience and a positive reputation among their clients, you can rest assured that they are a good team to work with. Experienced shipping companies with a history of providing excellent service will improve your chances of having a good reputation among your own customers.
Updated Technology
The e-commerce industry would be nothing without the technology that we have today. Since the very base of your business involves technology, your shipping provider should have the most recent software and technology to provide you the best services. Their technologies for shipping should be up-to-date, and should be able to integrate with other companies. Effective shipping strategies are a critical aspect for your e-commerce businesses, because it directly influences the customer's experience and can make or break the reputation of your business.
APS Fulfillment, Inc.: Your Order Shipping Partner in Florida
Managing your entire supply chain on your own can be too great of a task to handle, so outsourcing to a reputable and successful team will be extremely beneficial to you. If you want to benefit from maximized profits, reduced wait times, and top-notch customer service, consider working with APS Fulfillment, Inc. We are an order fulfillment and shipping company in Florida and our professionals provide our clients a variety of solutions to meet their warehouse organization needs. Our 3PL services include e-commerce fulfillment, product fulfillment, direct mail marketing, fulfillment solutions, and fulfillment markets. We also use the best quality systems to manage your warehouse, so if you're looking for the right company, look no further than APS Fulfillment, Inc. You can contact us by e-mail at [email protected] or by phone at (954) 582-7450.
Photo Credit: iStock.com/KatarzynaBialasiewicz