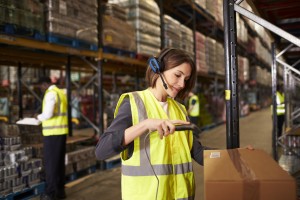 Many companies make the decision to outsource their logistics services as it can relieve a lot of their responsibilities. Procurement departments have, for years, focused mainly on the bottom-line cost when it comes to finding a 3PL partner. However, the focus has since shifted to finding 3PL providers that can offer the best value—meaning that they combine great services with competitive pricing.
Procurement & 3PL Selection
You'll be putting a lot of trust into the 3PL partner that you choose, so how can you make sure that you're making the right decision? The 2014 18th Annual Third-Party Logistics Study concluded that both users and providers agreed that continuous improvement, experience in the user's industry, and established and ongoing relationships are key factors that determine a great 3PL provider. You want a partner who's constantly looking to improve their processes and keep up with the ever-changing nature of logistics. The more experience they have in your industry the better, since it'll give them more insight on how to handle your products and will provide them with better all-around knowledge. Furthermore, the more long-term and ongoing relationships your provider has, the more likely they are to satisfy your needs. It's unlikely that companies would stick with a 3PL provider if they didn't meet their expectations, so if your potential partner has a few ongoing relationships, it's a good sign that they're able to meet the needs of clients.
3PL Providers Can Help Your Company with Procurement
Procurement refers to supply chain managers who are responsible for the purchase of any product, such as raw materials, to services, logistic or otherwise. A third-party fulfillment partner can help manage your company's end-to-end services, including but not limited to: warehousing, assembly, kitting, packaging, shipping, distribution and transportation, as well as management of imports and exports. Some 3PL providers even fulfill information technology needs for warehouse management, order fulfillment, and transportation management. When businesses choose to consolidate their logistics services, they're able to bolster their decision-making strategy and leave all the related responsibilities in the hands of their 3PL partner.
APS Fulfillment, Inc. is the number one third-party logistics company in Florida. Why? We make the product fulfillment process easy for providers and customers alike. We understand that your customer relationships depend on how reliable your fulfillment services are, and we can guarantee that your products will be delivered on time and in immaculate condition, every time. When you choose APS Fulfillment, you can be confident that you'll be trusting a company that deals with international shipping laws on a regular basis and knows the routine. We work out of one of the largest logistic centers in the world, so you'll also have peace of mind that your items are always kept safe. Contact us today for more information about our fulfillment services, and to learn how we can help your business.
Photo Credit: iStock.com/monkeybusinessimages