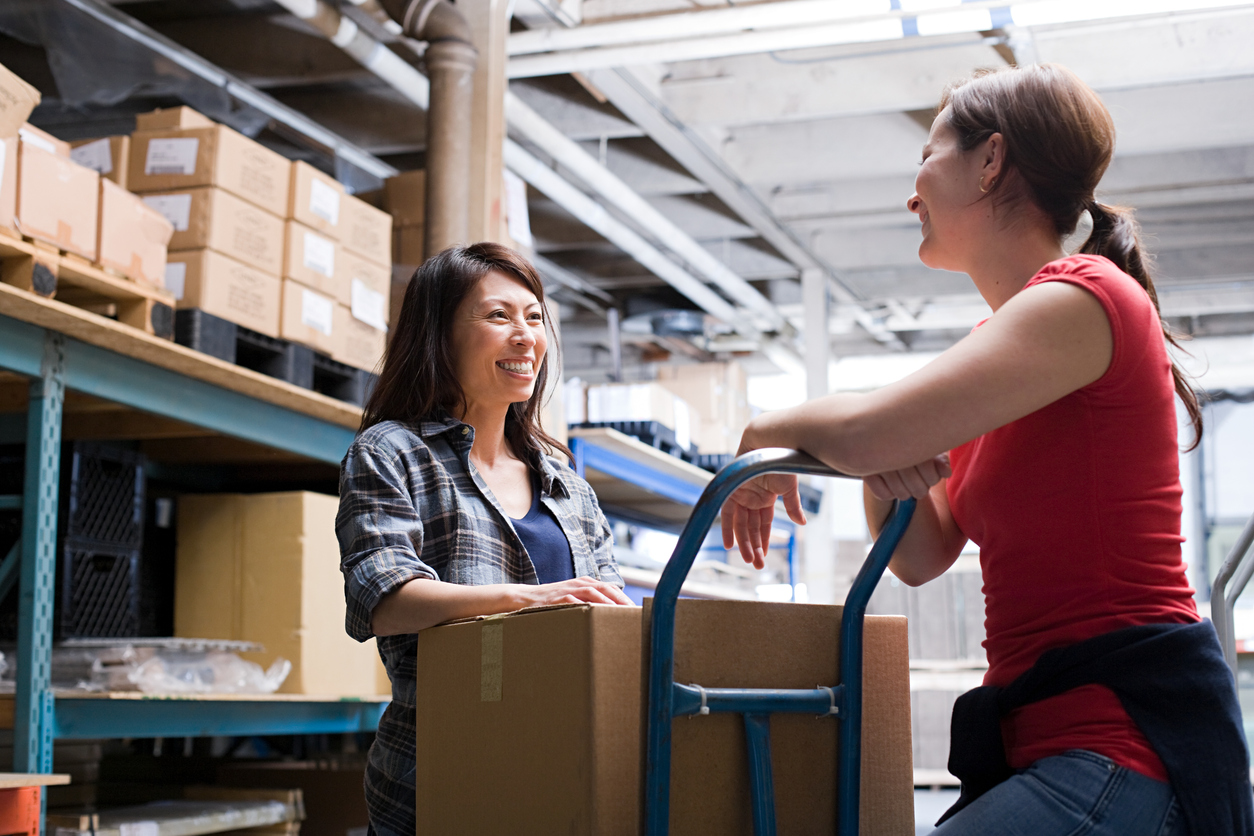 Handling all the aspects of your e-commerce order fulfillment process can be a challenge, especially if you expect your business to grow in the near future. While it may be tempting to manage your supply chain independently, you may run into increased errors and delays if you do not have the right tools and manpower to get the job done efficiently. This is where third-party logistics (3PL) fulfillment solutions come in to save the day. If you need a cost-effective solution that can efficiently manage all these moving parts, it would serve you well to work with a reliable 3PL fulfillment company. What are the major differences between 3PL fulfillment and self-fulfillment? Here's what you need to know.
3PL Fulfillment Services
An efficient and experienced 3PL fulfillment service can boost your brand's logistics, and improve back-end processes. These providers are experienced and able to improve your operations and provide the following advantages:
Faster shipping speeds: Providers often have multiple facilities and warehouses strategically located around the region of your most valuable customers. This enables them to provide same-day shipping, which has become more of an expectation than a luxury for customers. Faster shipping speeds is especially important for e-commerce, since customers who shop online are seeking ways to make their experience more convenient, efficient, and faster.
Adaptable to demand: Providers are better able to adapt their operations during peak and holiday seasons, to provide customers with what they need, as soon as possible. Your 3PL partner should be fully scalable, meaning they are able to handle peak capacity for up to 30 times as much of your brand's average order volume during normal periods of sales.
Monitoring of warehouse and center performances: 3PL providers can help you consistently monitor your facilities and provide in-depth reports. Insights and key performance indicators (KPIs) will be made available to help you identify which areas of your strategy are working as they need to, and which need to be improved.
Self-Fulfillment
The self-fulfillment model is when the organization, ie. your company, does all the fulfillment work. These processes include shipping, warehousing, packaging, and customer relations. It may also require your company to lease warehouse space, since you most likely don't own or want to buy space of your own. The advantages of self-fulfillment are that you are in complete control, but if you cannot keep up with customer expectations and fulfillment processes, you can end up paying more in the long run. A disadvantage of self-fulfillment is that it is very time consuming. You must package and send all your products yourself, and you will need to gather resources on your own. If you sell highly-customized and expensive products, you may benefit from self-fulfillment. The process works well for companies who need to create unique logos or designs on each of their products. Doing everything in-house is the better option for companies like these.
3PL Fulfillment vs. Self-Fulfillment Processes: Why Outsource?
Save Time & Money
Outsourcing can save you time and money, and free up resources so you can focus on the growth of your business. Managing sales and marketing is a large task, so if your hands are free by leaving the bulk work to your providers, you will be better able to manage your business.
Operation Scale
3PL providers are better equipped to help you keep up with an unprecedented volume of orders. When your e-commerce company grows, you will need to make sure you can provide and deliver the right number of products needed, in a reasonable period of time. Their ability to scale operations will be extremely vital during peak seasons such as the holidays. This feature will also help you make the right decisions to drive revenue, and adapt as you modernize your operations.
Warehouse Space
When you outsource your fulfillment, you don't need to store inventory. You can easily have your products shipped out for you, instead of covering your office space table with products and mailing them out yourself. You also won't need to lease your own warehouse—the 3PL will already have all of the space necessary to get the job done.
Inventory Management
3PL providers have the right software and systems in place to manage your inventory for you. Providers with technology and inventory tracking capabilities can monitor every single item that goes in and out of your facility. This will make your job easier, and help you to have a more accurate inventory count on your e-commerce web site.
Shipment Operation
Anyone working in the logistics industry, specifically 3PL providers, are familiar with the ins and outs of shipping. They can help you manage all the intricacies, and perform each role of the supply chain efficiently. You won't have to become an expert on the complexities of shipping—they will do it for you.
Outsource Your e-Commerce Fulfillment Services with APS Fulfillment, Inc.
Choosing between self-fulfillment and 3PL services doesn't have to make your head spin. There are clear advantages to working with a reputable provider, especially if you want to get your products out to your customers faster, in better condition, and handle returns and issues more efficiently. It is very important for you to meet your customers' needs, and that can be challenging if you tackle the fulfillment process on your own. At APS Fulfillment, Inc., we provide value to our clients by offering the most dependable, effective order fulfillment services possible, every day. We are an experienced e-commerce order fulfillment company that can provide advice on e-commerce shipping processes and we offer our clients a variety of hands-on services. Our services include product fulfillment, direct mail marketing, fulfillment solutions, and fulfillment markets. We also use the best quality software systems to manage your warehouse, so if you're looking for the right company, look no further than APS Fulfillment, Inc. You can contact us by e-mail at [email protected] or by phone at (954) 582-7450.