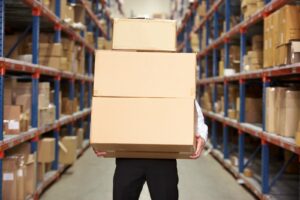 Businesses across various industries are contending with the modified COVID-19 supply chain disruptions. Boats stuck in harbors, trucks without drivers, goods shortages, and slowing production—these are just a few examples. And these difficulties are only amplified when we talk about e-commerce fulfillment, where so much of the business relies on getting consumers what they want, fast.
If you're operating in the e-commerce space, you've no doubt already experienced many of these problem thanks to the global supply chain disruption. But here's the good news: we've developed three methods that can help your business overcome many of these COVID-19 supply chain difficulties, protecting your margins.
Building Redundancies in Your Supply Chain
With so much uncertainty built into the supply chain currently, the best way to counter those unpredictable variables is by establishing contingencies and redundancies.
Whereas in the past, you may have been able to rely on a single e-commerce fulfillment provider, you now may want to leverage several or at least identify one provider that you're certain can deliver your goods on time. It also means finding different suppliers for your goods (especially for your best sellers).
Furthermore, with borders being less permeable than usual due to restrictions, the more you can source your goods locally, the better. This may induce higher costs compared to buying abroad, but you could end up saving the money by cutting down on shipping costs.
Besides, no matter how cheap the good may be available from an international seller, it's of zero value to your business if it doesn't arrive or gets hung up at the border.
Focus More on Risk Management
We're all keenly aware of the risk posed by this new, volatile COVID-19 supply chain. As such, it makes sense that so many business executives are prioritizing risk management as a remedy.
In a McKinsey survey, 95% of supply chain executives said that they formally adopted a supply chain risk management process. Almost 60% said they adopted new supply chain risk management in the last year, which means that even during the pandemic, the best companies are finding ways to adapt to the changing nature of the global supply chain disruption.
Tools like improved software to developing their roster of suppliers (see contingencies above) have helped to optimize their distribution channels as well as make them more robust and resilient as the COVID-19 supply chain disruption examples only continue to grow with time.
Be Precise with Inventory
In the same McKinsey survey, 92%, of respondents said they were focused on improving inventory management.
Naturally, the pandemic effect on inventory has been disastrous. Many goods that consumers want (graphics processing chips, cars, video game consoles, etc.) have been very difficult to get a hold of due to the global supply chain disruption. As such, the best practices deployed by successful companies have been to anticipate (as best as possible) the demand of goods and stockpile critical products in advance.
By building out your inventory capacity without breaking the bank, of course, you can be ready for demand spikes on certain goods, while competitors may find themselves flat-footed if operating on the now hard-to-maintain just-in-time model.
Work with a Top E-Commerce Fulfillment Provider to Combat Supply Chain Disruptions
With the pandemic persisting, you need a capable e-commerce fulfillment provider that can help you manage all these disruptions. Call APS Fulfillment, Inc. to leverage some of the most dynamic, innovative, and effective methods for overcoming the pandemic supply chain obstacles.
We offer e-commerce fulfillment out of Miami that includes state-of-the-art warehouse management software (WMS). We'll also support your business and automate the warehousing, prepping, shipping, picking, and packing of your orders!
Get in touch with us today and one of our consultants will tailor a fulfillment plan designed to grow your business. Book a consultation by calling (954) 582-7450 or email [email protected].