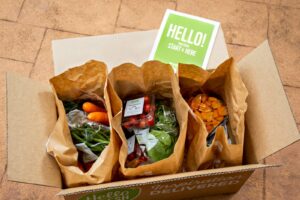 With the subscription box services the market projected to hit $65 billion by 2027, it's natural that e-commerce fulfillment businesses would want to try and capitalize on this rapidly growing industry—and the profits promised therein. But with so many competitors vying to take advantage of this massive opportunity, how can you make your subscription box fulfillment business stand out and grow?
Read on to discover a few tips on how to grow your subscription box fulfillment business in the USA.
Enhance the Packaging
Packaging is easily overlooked but can often be an effective driver of growth. With 72% of Americans saying the design of a product's packaging often influences their purchasing habits and 67% saying that the materials also impact their purchases, a few tweaks to packaging can lead to big returns. To learn more about custom packaging, see here.
Optimize Inventory
One of the best ways to boost margins is by optimizing your inventory. That means both management and negotiating with your vendors to eek out the best possible deals. For the latter, consider options like net terms or pay upon shipping deals. For the former, you can use a 3PL (third-party logistics) company to help optimize your inventory management so you cut down on lost orders, inventory overstocking, waste during the packing and picking process, etc. Speaking of 3PL providers…
Streamline Your Entire Fulfillment Process with a Fulfillment Service
With the right 3PL provider on your side, you can easily scale your subscription box business. That's because a 3PL company can provide additional warehouse space, organize shipping channels as you expand into new markets, introduce efficiencies into your inventory management (see above), and do so much more on-the-fly. If your business is anticipating a higher influx of orders or wants to boost margins on your shipments, then it's a good idea to take a long look at a 3PL provider.
Check Competitors
Any good business knows that in order to stay ahead of the competition, you need to be aware of what they're doing. It's a good idea to take stock of your competitors and identify areas they're excelling in. Then, you can either revamp your own business to match, or figure out a way to differentiate your service to draw customers away from your competitors.
APS Fulfillment's Subscription Box Fulfillment Service
If you are ready to grow your subscription box fulfillment business in the USA, then you need a powerful, competent, experienced 3PL provider on your side. You need APS Fulfillment, Inc.
We excel at meeting subscription box order fulfillment in Florida (our home state) and across the USA. Better yet, we make it easy and simple to scale your subscription box business. We can help you design custom packaging that will ensure your customers end every purchase with a lasting and positive impression.
In addition, we offer e-commerce fulfillment out of Miami that includes state-of-the-art warehouse management software (WMS). We make inventory management and goods tracking easy. We'll also support your business and automate the warehousing, prepping, shipping, picking, and packing of your orders!
Get in touch with us and one of our consultants will tailor a fulfillment plan designed to grow your business. Book a consultation by calling (954) 582-7450 or email [email protected].