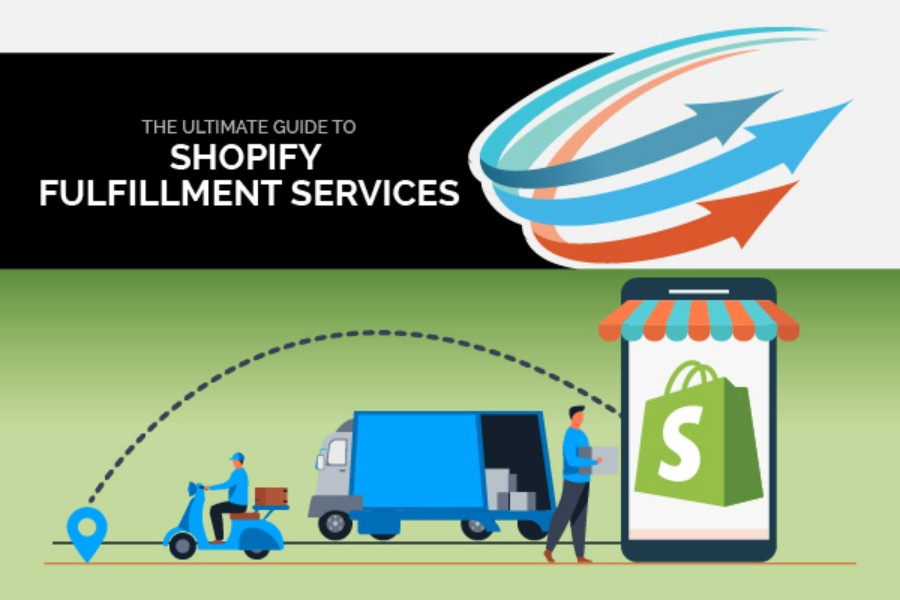 Looking to take your business to the next level? Consider using Shopify fulfillment services! This guide will provide you with all the information you need to know about this amazing service, including what it is, the benefits associated with it, and how to get started. Whether you are just starting out or you are looking for a more efficient way to run your business, Shopify fulfillment services are the answer you have been searching for!
What Is Shopify?
Shopify is a fulfillment service that helps businesses with their e-commerce order fulfillment by providing an all-in-one platform for users. It is a cloud-based service, meaning, as a business owner, you have the ability to access your business information and run your online store anywhere, anytime.
It also groups various aspects of running a successful business in one convenient place, so you can keep track of your products, inventory, payments, and shipping easily.
One of the main features of Shopify is that it allows you to build a customized e-commerce store and sell your products to various customers via your website, mobile phone, in-person, brick-and-mortar locations, pop-up shops, and more.
Shopify keeps track of inventory and handles all of the warehouse packaging and shipping logistics, and they also have a customer service team to help with any issues that may arise. Shopify also offers finance and accounting tools to help businesses manage money.
Ways to Fulfill an Order on Shopify
Shopify provides a complete solution for e-commerce businesses of all sizes. There are three main ways that a business can fulfill orders on Shopify:
Dropshipping
Dropshipping is a way to sell products without having to carry inventory. When an order is placed from your online store, the store automatically sends the order to your dropshipping supplier. Your drop shipper picks, packs, and ships the products from the closest warehouse.
Dropshipping is a great way to start an online business because it's relatively low-risk and easy to set up. Shopify makes it easy to get started with dropshipping because they offer a fulfillment service that takes care of all the hard work for you. All you need to do is add products to your store and start selling. Shopify will take care of the rest!
In-House Order Fulfillment
If you decide to use Shopify's fulfillment service, you also have the option of doing in-house fulfillment. In this case, you (the business owner) would store, prepare, and ship your products by yourself all under one roof.
Your business will be responsible for handling all aspects of the order fulfillment process and you will store the inventory in-house. In order to do in-house fulfillment, you need to ensure that you have enough space in your warehouse to store your inventory and that you have staff available to pack and ship orders.
Partner with a 3PL
With third-party fulfillment, you can outsource the storage and shipping of your products to another company. This can be a great way to save time and money, especially as a small business owner if you don't have the resources to handle fulfillment in-house or if you've grown beyond your existing warehousing capabilities.
Shopify uses a network of warehouses across the United States to store inventory for businesses, and ship products on their behalf, so businesses can focus on making sales. If you're considering using third-party fulfillment for your business, be sure to do your research and find a reputable company that will meet your needs.
Why Choose a Third-Party Shopify Fulfillment Company?
One of the main benefits of partnering with a third-party fulfillment company that specializes in Shopify fulfillment is that they have experience dealing with Shopify orders, which means they can quickly and accurately fulfill your orders.
Shopify fulfillment companies have their own warehouses, so you don't have to worry about storing inventory yourself. In addition, Shopify fulfillment companies can provide you with valuable insights into your fulfillment process, helping you to optimize your shipping and improve your customer satisfaction. If you're selling on Shopify, partnering with a Shopify fulfillment company is a great way to streamline your fulfillment and improve your customer experience.
What to Look for in a Fulfillment Service Provider?
By partnering with a third-party fulfillment service provider, business owners can outsource the storage, packing, and shipping of their products. This frees up time and resources that can be better used elsewhere.
But with so many Shopify warehouse fulfillment to choose from, how do you know which one is right for your business? Here are some key factors to consider:
Location: Is the warehouse conveniently located? This can help to reduce shipping times and costs.
Services: What services does the warehouse offer? Look for a provider that offers a full range of services, from order processing to returns management.
Prices: What are the prices for storage, packaging, and shipping? Be sure to compare rates from several providers before deciding.
Reputation: What do other customers say about the provider? Read online reviews and look for any red flags that may indicate problems with the company.
By taking the time to research Shopify fulfillment services, business owners can find a partner that will help them take their business to the next level.
Let APS Fulfillment, Inc. Take Care of Your Shopify Shipping and Fulfillment Needs
APS Fulfillment, Inc. is a leading provider of fulfillment services in the U.S. and Canada. We have an extensive network of warehouses and distribution centers across the United States, allowing us to offer fast and reliable fulfillment for our clients.
Our team of experts can help you to optimize your fulfillment operations, ensuring that your orders are processed quickly and efficiently. We also offer a wide range of value-added services, such as inventory management, order tracking, and customer support. With APS Fulfillment, you can be confident that your Shopify business is in good hands.
Contact us by calling (954) 582-7450 or emailing [email protected] today. We can tailor a plan designed to grow your business.