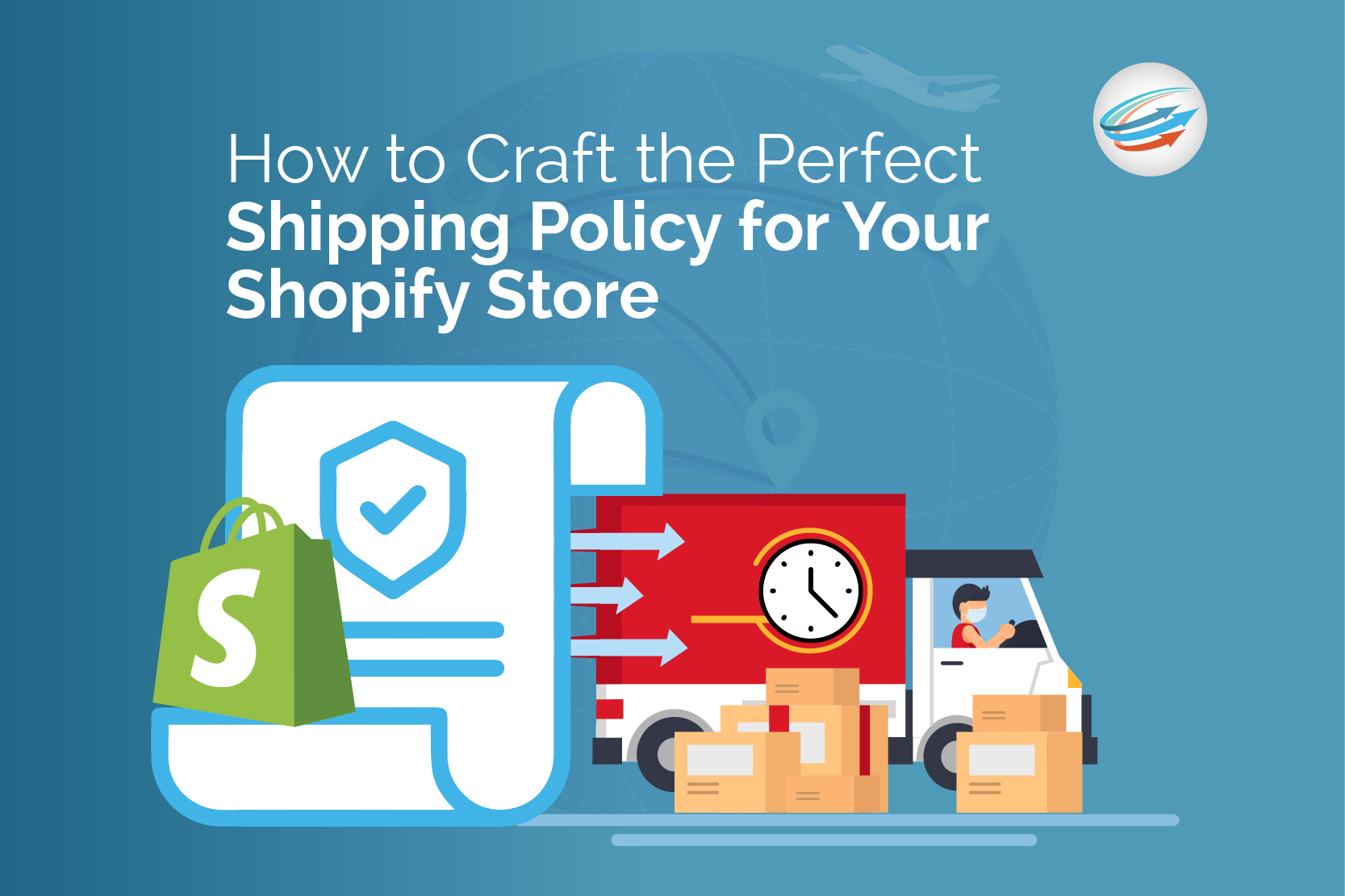 If you're a Shopify store owner, understanding how to craft the perfect shipping policy for your store is key to creating successful customer experiences. It's more than just setting up estimated arrival dates and delivery times—your policy should be well-thought out and comprehensive enough to provide customers with reassurance that their orders are in good hands.
Not sure where to start? Don't worry, we've got you covered! In this blog post, we'll take an in-depth look at what goes into crafting the ideal shipping policy for your Shopify store so you can make sure your customers have nothing short of stellar experiences when ordering from you.
Understanding the Components of a Shipping Policy
For any business that sells products online, having a clear and well-defined shipping policy is crucial. A carefully crafted shipping policy helps to ensure that both the business and its customers are aware of the expectations around shipping rates and fees, shipping destinations and zones, and shipping methods and carriers, and more.
Researching and Determining Shipping Rates
There are a few different approaches to determining rates, including flat rate shipping, using real-time carrier rates, offering free shipping, or calculating costs based on product weight and dimensions.
Flat rate shipping can simplify the process for you and your customers, while real-time carrier rates allow for transparency and accuracy. Offering free shipping can be a significant draw for customers, but it's important to consider the potential impact on your bottom line.
Meanwhile, calculating shipping costs based on weight and dimensions can provide an accurate reflection of the true cost of shipping.
Creating Shipping Zones and Destinations
Creating shipping zones and destinations involves identifying target markets for your products and managing shipping restrictions and limitations. By doing so, you can ensure that you are able to offer shipping options to as many customers as possible while also protecting your business from any unexpected shipping costs or risks.
Fortunately, setting up shipping zones in Shopify is a relatively straightforward process that can be customized to meet your specific needs.
Selecting Shipping Methods and Carriers
With so many options available, it can be overwhelming to choose the right carrier service. You'll want to consider factors such as price, speed, and reliability.
Integrating carriers with your Shopify store is also important for a seamless checkout experience. However, it's crucial to ensure accurate tracking information for both you and your customers. By understanding these components, you can create a shipping policy that meets your business's needs and keeps your customers happy.
Estimating Delivery Times and Setting Customer Expectations
One of the essential components of your shipping policy is estimating delivery times and setting customer expectations. You should factor in order processing and handling times while calculating the estimated delivery times. Setting realistic delivery times will help you manage your customers' expectations and prevent disappointments.
Moreover, it is essential to communicate these estimated delivery times to the customers. Try to provide shipping updates and tracking information to keep your customers informed about the product delivery status. By putting this component into practice, you can create a reliable and trustworthy reputation with your customers.
Addressing Customs, Duties, and Taxes
International shipping requirements can be complex and vary depending on the country of origin and destination. It can be a tricky subject to navigate, but with the right knowledge and preparation, you can minimize any potential headaches or surprises down the line.
It is crucial to know what is required in terms of documentation, labeling, and restrictions. In addition, take the time to educate yourself on international shipping requirements and clarify your responsibilities for customs fees and taxes. It might take a little extra effort, but the peace of mind that comes with knowing you've covered your bases is more than worth it.
Defining a Clear Return and Refund Policy
Your return and refund policy can make or break your customers' experience. Make sure it is clear and concise. This includes outlining the requirements for eligibility, detailing the return process (including any necessary paperwork or steps), and specifying the timeframe for returns.
Additionally, be sure to explain your refund methods and conditions to avoid any confusion or frustration. By taking the time to define these policies clearly, you can provide a positive and reassuring experience for your customers, which can ultimately lead to increased loyalty and sales.
Incorporating Your Shipping Policy into Your Shopify Store
Understanding the components of a shipping policy is crucial for any business that involves shipping products. However, it is equally important to incorporate this policy into your Shopify store.
One effective way to do this is to create a dedicated shipping policy page that provides clear and concise information about your shipping processes. To ensure that customers can easily access this page, it's helpful to link it in your store's footer. Additionally, displaying shipping information during the checkout process can help to avoid confusion and delays.
Call APS Fulfillment, Inc. to Discuss Shipping for Your Shopify Store
If you're running a Shopify store, shipping is one of the most important aspects of your business that you need to get right. Customers typically prioritize fast and affordable shipping options, and they're more likely to shop elsewhere if they're not satisfied with your shipping policy. That's why having a clear and comprehensive shipping policy in place is essential for building and maintaining customer satisfaction.
At APS Fulfillment, Inc., we've helped countless Shopify store owners develop policies that meet their shipping needs while keeping their customers happy. It's important to regularly review and update your shipping policy to reflect changes in your business, such as promotions or new products. By doing so, you optimize your fulfillment operations, reduce costs, and keep your customers satisfied.
Get in touch with us today to learn more about how we can help you optimize your Shopify store's shipping policy.