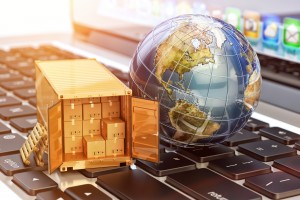 There are many things to consider when setting up an e-commerce business. Some of these include delivery arrangements, inventory and stock locations, and finding the most cost-effective and least time-consuming way to organize products. Although many companies use drop shipping for their e-commerce web sites, there are many disadvantages of drop shipping that you should be aware of. Here's what you need to know about the risks of drop shipping.
Drawbacks of Drop Shipping
Drop shipping is the process of getting deliveries from suppliers straight to the company, instead of having suppliers send your company the products before you to send them to your customers. It removes one link in the chain and prevents the unnecessary task of receiving a delivery only to send it back out again. Also drop shipping has been beneficial to some businesses—when you compare drop shipping vs. order fulfillment, the latter wins, hands down. Here are some disadvantages of drop shipping
Stock Shortages
Sudden stock shortages are one of the most common problems sellers have with drop shippers. If customers suddenly rush for a particular product, the drop shipper may sell out, leaving you in a situation where you have orders to fill but no products.
Increase in Cost of Goods Sold
Stocking retailers are usually paying less than a drop shipping retailer who is selling the exact same item. Stocking retailers usually get better pricing, marketing incentives, additional bonuses, inside information about the product line, access to deals, among many other advantages. This is because they have a direct relationship with the manufacturer who makes the products they sell.
Higher Fulfillment Costs
The drop shipping process requires that you pay the real cost of stocking, picking, packing, and shipping, as well as a large mark-up. This means that drop shipping costs rise as your sales grow. However, if you stock merchandise yourself, you have more control over these costs.
Increased Customer Service Issues
Although drop shipping saves your company time by removing the responsibility of shipping, it also takes a big part of the customer experience out of your control. Unless you know when your product is being shipped out, the tracking information, and the arrival time, there's no way for you to guarantee that a product has arrived as described and on-time. Additionally, when a customer calls you to complain or ask questions about their shipments, the resolution process is much slower as you do not often have the necessary information on hand.
Outsource Your Order Fulfillment with a 3PL Provider
If your company has been considering ways to save money and time, drop shipping may have been one of the options for you. Unfortunately, considering all of the disadvantages involved, you may be looking for a better solution. Here's where a third-party logistics provider comes in. APS Fulfillment, Inc. offer our clients a variety of hands-on services including e-commerce fulfillment, product fulfillment, direct mail marketing, and fulfilment solutions. We also use the best quality software systems to manage your warehouse, so if you're looking for the right company, look no further than APS Fulfillment, Inc. You can contact us by e-mail at [email protected] or by phone at (954) 582-7450.
Photo Credit: iStock.com/cybrain