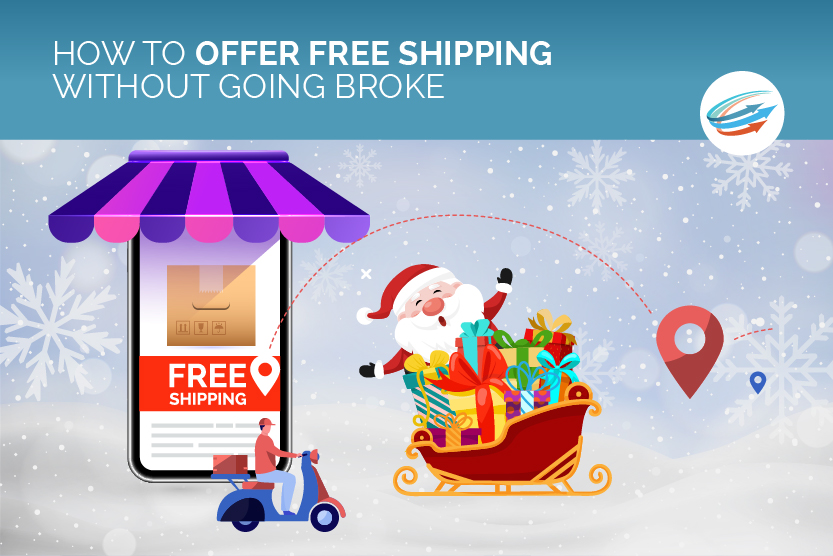 It's the holiday season, and that means one thing for online shoppers—free shipping! Offering free shipping is a great way to entice customers to buy from your e-commerce store during the busiest shopping time of the year. But what if you can't afford to offer free shipping? Don't worry, there are ways to offer free shipping without going broke. In this post, we will discuss the benefits of free shipping and how to implement it on your website.
Why Offer Free Holiday Shipping?
As the holidays approach, many retailers begin to offer free shipping deals in an effort to boost sales. But why exactly do they do this? There are a few key reasons.
Free Shipping May Increase Sales and Revenue. Free shipping can be a powerful marketing tool. Offering free shipping can help to attract new customers and encourage them to make larger purchases. In fact, a study by ComScore found that 77% of shoppers said they would not make a purchase if they were required to pay shipping fees.
Free Shipping Boosts the Average Order Value. Another study by ComScore found that shoppers who receive free shipping spend, on average, 30% more than those who don't. In addition, it can also create a sense of urgency and prompt customers to buy items sooner rather than later.
Loyal Customers Love Free Shipping. Customers who receive free shipping are more likely to be loyal and return to make future purchases. So not only will you see an immediate bump in sales and revenue during the holiday season, but you'll also build long-term customer loyalty that will continue to pay off long after the holidays are over.
Gain a Competitive Advantage. Offering free shipping is a great way to gain a competitive advantage over other retailers who are still charging for shipping. With so many shoppers now expecting free shipping, it's essential to offer it in order to stay ahead of the competition.
How to Make Holiday Shipping More Affordable?
The holidays are a busy time for everyone, and that includes delivery companies. Shipping rates go up during the holiday season, which can put a strain on your budget if you're sending out a lot of packages. However, there are a few things you can do to make holiday shipping more affordable.
Target Shoppers Early with Free Shipping Campaigns. One option is to target shoppers early with free shipping campaigns. Many retailers offer free shipping starting around Thanksgiving, so if you plan your holiday campaigns early, your customers can take advantage of these deals.
Offer Free Shipping on Selected Items. One way to save on shipping is to offer free shipping on selected items. This can be a great way to encourage customers to buy more from your online store. You can also offer discounts for customers who use your preferred shipping method or who ship to multiple addresses.
Increase the Product Price. Another option is to increase the price of your product. This may seem counterintuitive but remember that shipping costs are included in the price of your product. By increasing the price of your product, you can offset some of the shipping costs and make it more affordable for your customers.
Offer Free Shipping with a Subscription. This could be an annual subscription to your store or a one-time subscription for the holidays. Customers can sign up for the subscription at any time, and they will automatically receive free shipping on all holiday orders. This is an easy way to encourage customers to shop early and take advantage of free shipping.
Free Shipping for First-Time Customers Only. To make holiday shipping more affordable, many businesses offer free shipping for first-time customers. This is a great way to encourage new customers to try your products and services, and it can also help to build brand loyalty.
Looking for a Holiday Shipping Solution?
APS Fulfillment, Inc. offers a wide range of flexible options that enable you to gain freedom over your own time. As a premier fulfillment center with state-of-the-art warehouse management software (WMS), we make inventory management and goods tracking easy. We'll also support your business and automate the warehousing, prepping, shipping, picking, and packing of your orders!
Get in touch with us today and one of our consultants will tailor a fulfillment plan that will help grow your business. To book a consultation, call (954) 582-7450 or email [email protected].