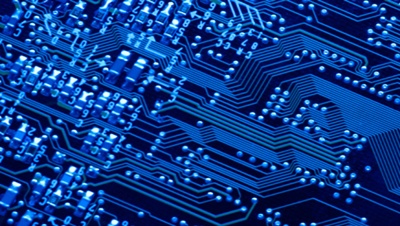 Where We're At
Today's technology is pretty incredible. The digital world has become a major means of operation for businesses and personal/social interaction alike. Whether we like it or not, it's the new frontier for living and doing business.
For those working in product fulfillment, there's a concern that the transition to the digital world means having to drastically change their operating procedures to adapt to the modern world. But in truth, product fulfillment businesses are actually at an advantage, being able to apply old-school techniques to new tech, helping them grow over time.
Tech-Savvy
Today's restaurants use tablets and stores in the mall conduct business on smartphones, but do you have to be this tech-savvy in product fulfillment? No, but it serves as a good reminder that you need to start thinking about how to adapt new technology into your business.
Examine all areas of your product fulfillment services, making sure that your on-demand printing services are using the correct digital technology to get out promo information and/or print work for last-minute jobs. It's also a good idea to ensure that you and your clients can track deliveries through digital media. Most digital media in product fulfillment affects specific areas of the business, so it's important to note where your business has been most affected so that you can adapt.
But what other choices are available? A more extreme option would be to use e-commerce order fulfillment to create a new, fully integrated digital product fulfillment business where all orders can be placed online. Again, you don't have to be as tech-savvy as some other businesses, but if you have the ability to offer digital products over the Internet, you may want to consider this option.
Self-Taught
Regardless of how far into the tech world you want to go, you can do a lot of research to better understand product fulfillment-related technology, such as new technology-based warehouse fulfillment services. This information can be quite easy to find, given the amount of information now available online; it's just a matter of making the effort to find it and then, if needed, learning how to use it yourself.
It's tough adapting to new things, no matter the era. However, it can still be easier than you think. If you're prepared to adapt to the new age, you're also ready to take your business to new levels that you never thought possible.
Need solutions to your product fulfillment problems? APS Fulfillment, Inc. has the knowledge and services to make your direct mail and product fulfillment ventures more successful. Contact APS Fulfillment, Inc. by e-mail at [email protected], visit their web site at www.apsfulfillment.com, or phone at (954) 582-7450.