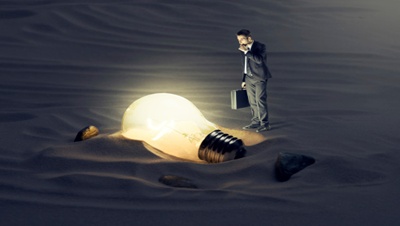 A large marketing push has risks. Not only is it expensive too, but if it fails, the results can be disastrous. That's why sometimes it's better to use cheaper, less conventional methods of promoting your business. Finding such methods, however, requires some introspection. Product fulfillment has an advantage in this regard, given the multiple facets of their industry's marketing.
Inside Intel
You likely know your chosen product industry well, but what media and public events are most associated with that industry? Ask yourself this question before beginning so you're targeting your marketing correctly.
First, research related trade publications, both print and online; there's nothing they like more than making money through B2B direct marketing by selling advertising space. While the cost may make this method seem counterproductive, it's worth the price (provided you did your research and found a good deal) and could lead to a useful partnership with the publication.
Second, attend conventions and network with others in your industry. You can meet all sorts of insightful, helpful people; for example, representatives of direct mail companies who can perform services better and cheaper than your current source. Conventions also let you see any developments in your industry, such as new products, services, or information.
Third, search out centers of activity, such as Florida, the product fulfillment hub of the U.S. A quick Google search of every fulfillment center in Florida will reveal potential new partners and current industry trends.
Optimized Networking
One particular area of product fulfillment industry that deserves special attention is the online component. Aside from being able to reach the entire world, it offers creative direct marketing opportunities, and for often no cost.
While having a fine-tuned, optimized web site is obviously necessary, don't neglect other online components; this includes social media, which you can use to network with others in your industry, as well as provide updates to clients. Other areas worth paying attention to include online classifieds, message boards, and newsletters. Take some time to narrow down your options to the ones that you can best utilize.
Need solutions to your product fulfillment problems? APS Fulfillment, Inc. has the knowledge and services to make your direct mail and product fulfillment ventures more successful. Contact APS Fulfillment, Inc. by e-mail at [email protected], visit their web site at www.apsfulfillment.com, or phone at (954) 582-7450.