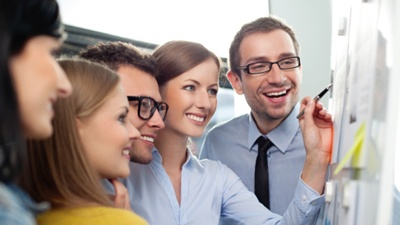 With the continued growth of the information age, there's a bigger demand for more knowledge. This content is what is now used as a marketing tool.
In fulfillment, you can incorporate your experiences and knowledge into useful content media. Educational and informative material will always have an audience, so it's just a matter of determining what to offer and how.
Staying Current
Your content marketing material needs to hold current value. That means that the info has to be applicable to today's fulfillment trends. This is actually a positive for the fulfillment industry since it's changing so much and everyone needs to stay current. For instance, you can provide lessons on the new aspects of the fulfillment process via your experience with digital printing companies and their services, direct online marketing management, social media marketing, and more. Your experiences and knowledge being displayed visually using graphics are also beneficial.
To create such content, you have to determine what your clients would like to learn about or what related businesses in your niche would be interested in. You are a third-party fulfillment specialist, so if you have knowledge of social media marketing, for example, and the means to create a short video lesson, that can function as a business-to-business direct marketing product for your company.
Means and Restraint
How you provide informative content is up to you. Again, videos are a viable option; people prefer an interactive means for explaining certain things, such as how to use logistics management software. E-books are another option, able to serve as business guides, newsletters, and slideshows.
When it comes time to offer your informative content, don't offer everything you have all at once. Present it at regular intervals in interesting formats, preferably by having them sign up to a newsletter or RSS feed, which will enable them to receive updates while also providing a chance for them to browse your web site.
Need solutions to your product fulfillment problems? APS Fulfillment, Inc. has the knowledge and services to make your direct mail and product fulfillment ventures more successful. Contact APS Fulfillment, Inc. by e-mail at [email protected], visit their web site at www.apsfulfillment.com, or phone at (954) 582-7450.