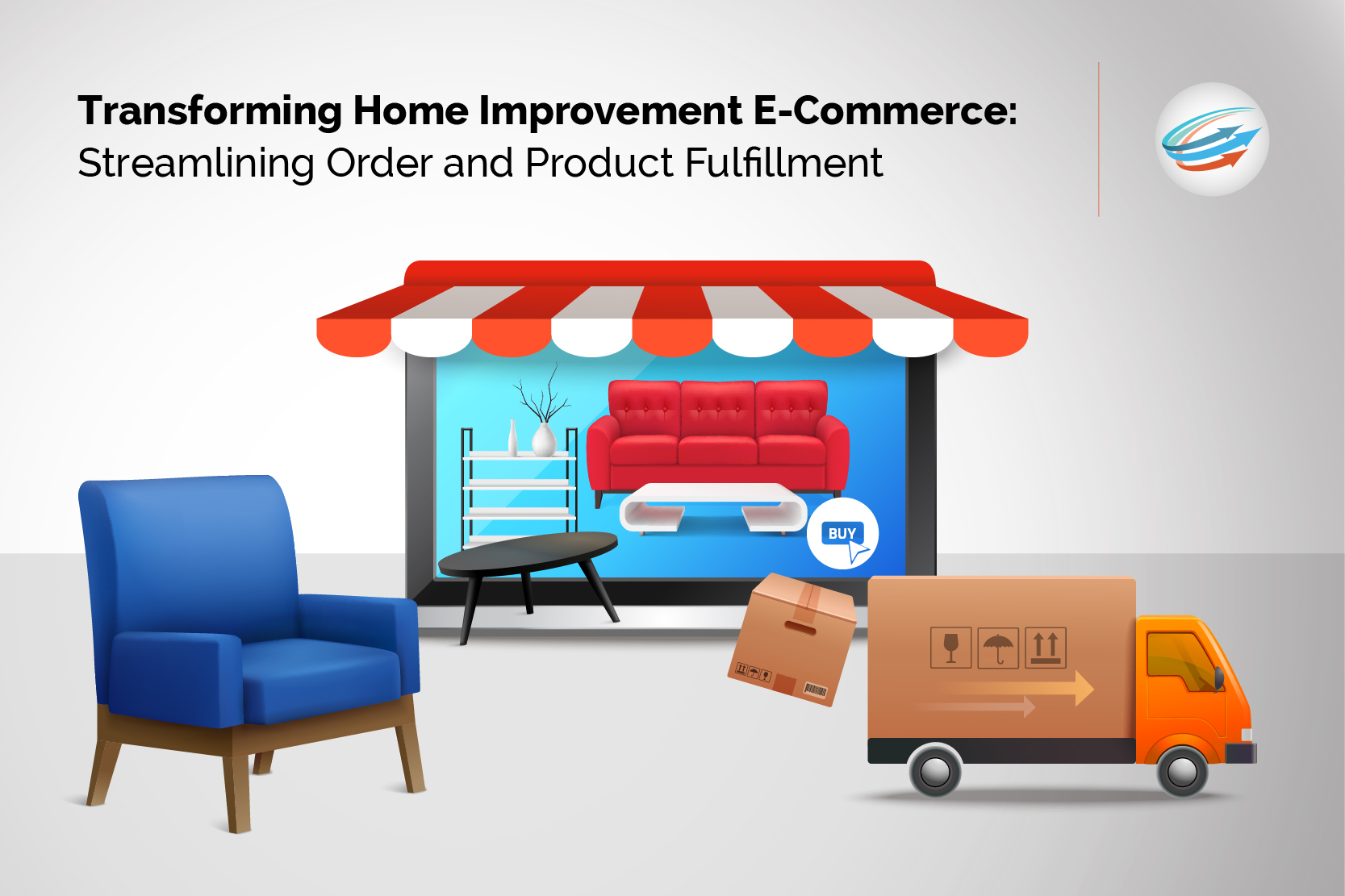 Home improvement e-commerce is an industry that continues to see rapid growth—just look at the success of Amazon, Lowe's, and Home Depot over the past few years. And with increased competition in this area, it's more important than ever for home improvement businesses not only to keep up with demand but also make sure their customers have a great overall experience when ordering products and services. To do that effectively requires streamlining product fulfillment processes and ensuring product availability.
In this blog post, we'll examine how you can transform your home improvement e-commerce business by leveraging innovative solutions designed to improve order processing.
Challenges in Home Improvement Fulfillment
Home improvement projects can be exciting for homeowners, but fulfilling those orders can be challenging for retailers. Below are some of the difficulties and challenges home improvement retailers face.
Diverse Product Sizes and Weights: The sheer range of items in a home improvement store, from lightbulbs to power tools, means that warehouse workers must be well-versed in managing everything from small, delicate packages to oversized items like ladders.
Handling Fragile Items: Fragile items present an added layer of complexity, as the risk of damage during shipping is high. They often require extra packaging and careful handling to ensure safe delivery to the customer.
Shipping and Logistics Complexities: Shipping and logistics complexities add further hurdles, including coordinating deliveries to the customer's schedule, managing shipping costs, and tracking orders.
Pressure: Lastly, working in home improvement fulfillment can be highly pressurized, as customers expect their orders to arrive in perfect condition and within a tight timeframe.
Key Components of Effective Home Improvement Fulfillment
Effective home improvement fulfillment involves a careful consideration of several key components that can make each project run efficiently and successfully. These components include, but are not limited to:
Inventory Management
Inventory management involves accurate stock tracking and knowing when to reorder to avoid stockouts. Effective inventory management enables you to fulfill orders appropriately and on time, ensuring that your customers are satisfied with your service. A good place to start is by partnering with a smart inventory management system to help you keep track of your stock levels and automate the order placement process.
Warehouse Organization
Proper warehouse organization means everything has a place, making it easier to locate items quickly and efficiently. Using efficient storage solutions, such as shelving and labeling systems, can help maximize space and minimize clutter. But it's not just about having a tidy space; optimized picking and packing processes can also make a big difference in fulfilling orders quickly and accurately.
Shipping and Carrier Management
In order to provide the best customer experience possible, it is crucial to carefully select the right carriers for your business needs. This involves researching different carriers, considering their reliability and pricing options, and negotiating shipping rates to ensure your customers receive their orders in a timely and cost-effective manner. In addition, implementing an efficient returns policy and working closely with your carriers to handle any issues that may arise can ensure that your customers are satisfied with their purchases and will return in the future.
Integrating Fulfillment Services with E-Commerce Platforms
By integrating fulfillment services with your e-commerce platform, your business can streamline the entire fulfillment process, reducing costly errors, and accelerating delivery times. With such services in place, your customers can enjoy a seamless ordering experience, from browsing and selecting items to final delivery.
The benefits of integrating fulfillment services with e-commerce platforms extend far beyond these advantages, as businesses will also save on overhead costs. This partnership can significantly reduce costs associated with inventory storage, shipping, and handling. By taking advantage of these benefits, businesses can confidently focus on growth and expansion while delivering second-to-none service to their customers.
When it comes to popular e-commerce platforms that cater for home improvement businesses, there are a few excellent options primed with the necessary integration capabilities. Some of the popular platforms to consider are Shopify, WooCommerce, and Magento, all of which allow easy integration with various fulfillment services.
Outsourcing Home Improvement Fulfillment
Outsourcing home improvement fulfillment to third-party logistics (3PL) providers has become increasingly popular over the years. It offers numerous benefits to businesses, including cost savings, improved efficiency, and reduced risk. However, choosing the right 3PL partner can be a daunting task.
It is important to consider factors such as their experience in the industry, their ability to handle complex logistics operations, and their reputation for delivering high-quality service. By partnering with a reliable 3PL provider, businesses can focus on their core competencies while leaving the fulfillment process to the experts.
Let APS Fulfillment, Inc. Take Care of Your Home Improvement Fulfillment
Running a successful home improvement e-commerce business can be challenging, especially when it comes to fulfilling and shipping orders to customers. That's where APS Fulfillment, Inc. comes in. Our expertise in fulfillment and logistics can help your business run smoothly and efficiently. By partnering with APS Fulfillment, your business can benefit from our advanced technology, automated processes, and timely delivery.
With a focus on customer satisfaction, we can ensure that each order is handled with care and delivered on time. Let APS Fulfillment take care of your home improvement fulfillment needs so you can focus on growing your business.
Get in touch with us and one of our consultants will tailor a fulfillment plan designed to grow your business. Book a consultation by calling (954) 582-7450 or email [email protected].