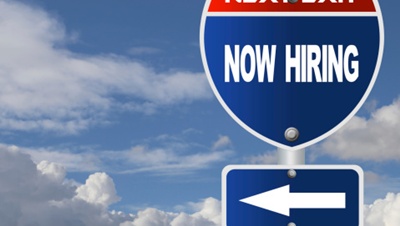 Hired Help or Hired Headache?
With a New Year upon us, it's time for a fresh start for your business. However, your ability to implement changes may be limited by what you can do on your own. In a lot of cases, you're going to need more help.
But you're not foolish—you want the best help you can get. However, there is assistance for hire out there that might not be what they say they are, yet still want to charge you huge fees for their services. That's why, when considering help, you need to do some serious analysis, both of your business and of potential hires.
Bigger Jobs
When it comes to hiring, size truly matters. It's necessary to factor bigger jobs into your considerations. For example, if you want to offer bigger products to your clients or products in higher quantities, storage and warehousing facilities are needed. If you don't have appropriate storage, scouting out a warehousing facility that can hold what you need and has good security and rates is on the top of the priority list.
You may also be reconsidering how you want to vary your products in terms of selection and/or packages. Thus, you may need to hire extra personnel for the bigger jobs, like kit assembly, and incorporate higher-end merchandise fulfillment services. Make sure to check the costs involved, as well as each business' catalogue; the products offered by certain product merchandise fulfillment services likely differ from each other, so find the ones that best suit your clients' tastes.
The Upshot
When it comes to bringing in extra help into your product fulfillment business, it's about what they can bring to your business. One benefit of having someone new join your organization is that they can brainstorm new ideas to make your business better.
A lot of direct marketing agencies have ideas about how to use new marketing techniques, particularly the digital ones, to get new clients. If you contact on-demand printing services, they can hook you up with cost-effective methods of sending out your flyers or print media.
The New Year means new opportunities, and if you have to realize them with outside help, go for it. There are a lot of people out there that can improve your business, and if you take the time to look, you can find the best.
Need solutions to your product fulfillment problems? APS Fulfillment, Inc. has the knowledge and services to make your direct mail and product fulfillment ventures more successful. Contact APS Fulfillment, Inc. by e-mail at [email protected], visit their web site at www.apsfulfillment.com, or phone at (954) 582-7450.