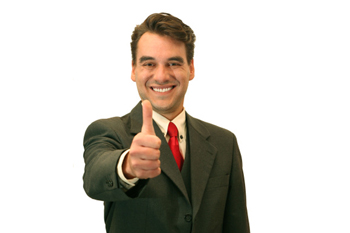 When it comes to product fulfillment, it's all about the clients. Rock stars answer to fans, politicians work for citizens, and product fulfillment pros deliver to their clients. The clients are the bread and butter of any product fulfillment business. Period.
In a perfect world, it would always be easy to make clients happy and deliver great services to them time and again. But some product fulfillment pros either lose track of their goals in terms of delivering great service or don't know exactly how to do it to sustain their businesses. The former is something personal—only great product fulfillment pros know in their hearts how dedicated they must be to deliver customer service over a long period of time—but the latter is something you can learn. Having good customer service tips can only make your business stronger, keep your professional reputation high, and improve your business success as a result.
It's important to consider some things about your customers when coming up with a good customer service strategy for your product fulfillment business. Once you start to build your business' client base, you have to consider how to hold on to them or, as they say in business jargon, to expand the customer lifecycle so that they will stay committed to your business over the long haul.
This isn't easy because tastes and trends change along with public interest. But when focusing on good customer service skills, a product fulfillment business stands a better chance of keeping clients on board for a longer time than if they disregard customer service—it's how you'll keep your business running into the years well ahead.
Do Your Duty
Being good at customer service in product fulfillment means always being ready for anything. Not only do you have to have ace products to offer and deliver, you also have to be ready when your business' pathways go wonky. In essence, you have to be on-guard all the time to do your customer service duties.
Having your contact channels open to receive news of any problems, or potential ones, is the first step. Providing your clients with contact information to get a hold of you either by phone, e-mail, or post is necessary. Having a call center where you have staff to take information about client-related issues is even better. When products don't get to clients, when products received are defective, or when clients are reconsidering their purchasing options from you, your product fulfillment business has to ready and enthusiastic to resolve these issues.
Along with your call center, you have to keep a client organization system on hand from your office or warehouse as well. Knowing what action to take when you have client issues, such as money matters or mailings that did not include what was intended, is required. It's important to point out here that you may have to spend a bit of money to employ the right personnel in these cases in order to get the job done right. Accounting staff, customer sales reps, and administration pros are worth putting on the payroll if you want to have top-of-the-line customer service for a bigger product fulfillment enterprise.
Options to Go Big
If you want to go big with product fulfillment, it's good to start thinking about ways to improve customer service outlets in order to handle bigger client sizes. If you're good at handling individual clients, you might begin to think about marketing to small businesses or certain groups to buy up larger stock sizes from your company. That's great idea, but you better be ready to have good communication lines, contact channels, and personnel on hand to be ready to handle these large groups of clients when something goes amiss—which very likely could happen.
Good customer service in product fulfillment isn't about groveling to client needs or acting out of the ordinary to try and attain impossible success. It's just about creating the best environment to deal with client needs—that's how great product fulfillment works continually, and how the best businesses survive over time. If you want to expand your customer's lifecycle, it only takes a little elbow grease, thinking, and preparation to go big and strong.
Need solutions to your product fulfillment problems? APS Fulfillment, Inc has the knowledge and services to make your direct mail and product fulfillment ventures more successful. Contact APS Fulfillment, Inc by e-mail at [email protected], visit its web site at www.apsfulfillment.com, or call (954) 582-7450.