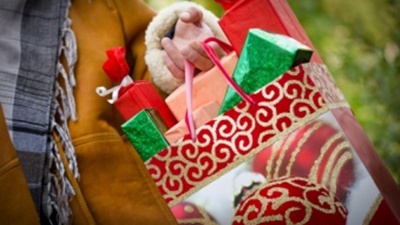 It's fall and now is the time to refocus on your fulfillment center—and the opportunities doing so provides.
Aside from the usual savings and promotions you could be offering at this time of year, there are also some new fulfillment trends you can take advantage of as well. Here's all you need to know.
Discounts
Like the shops putting out harvest displays or cutouts of Santa, your fulfillment marketing strategy has to be holiday-centric. Creating flyers and coupons to include in your clients' product orders is always a good start; even a catalog might be a viable possibility.
But pay close attention to online direct marketing as well. With the swell in popularity of online fulfillment and e-commerce, your social media marketing and fulfillment center should be showcasing similar holiday flair; that way, people browsing the Internet will be inspired to take advantage of the seasonal offerings when they find your site.
The Great Divide
Along with the usual holiday promos, there's also the matter of which shipping provisions you can implement. A lot of fulfillment centers are using certain tabs to attract more business and have seen good results.
Things like offering free shipping to certain areas over a strict timeframe with a minimum purchase or duty-free purchases of specific products are popular trends your business can adopt. Partnering with seasonal postal logistics firms can also help with meeting the demand of the rush periods while still getting products to clients quicker than expected and at reduced costs.
If these sound like a stretch, consider just how prevalent e-commerce is now. Companies like FedEx and Amazon are hiring seasonal workers just to meet the delivery rush; that level of activity shows that the holiday period is the time to push your marketing and, with the right promo and savings strategy, a time for great success.
Need solutions to your product fulfillment problems? APS Fulfillment, Inc. has the knowledge and services to make your direct mail and product fulfillment ventures more successful. Contact APS Fulfillment, Inc. by e-mail at [email protected], visit their web site at www.apsfulfillment.com, or phone at (954) 582-7450.