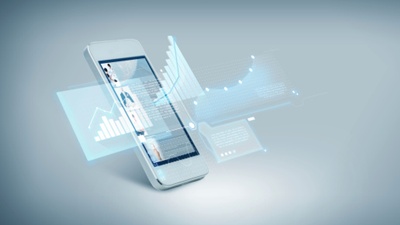 Coffee giant Starbucks and British supermarket chain Asda almost simultaneously had success with a specific mobile marketing strategy. The concept, called "proximity targeting," isn't entirely new, but it is very powerful. Which is why fulfillment houses should use it to their own advantage.
Proximity targeting means creating specific ads for mobile media so when clients access them via their mobile device, they are guided to the nearest location of the particular company. In addition, the ad might make them entitled to a bonus at the physical location.
Both simple and handy, there is more to be learned from proximity marketing, especially in fulfillment and distribution.
Far and Wide
If your business only does e-commerce or mail fulfillment and doesn't have a storefront, there are benefits for you as well.
For starters, you can target your client audience via m-commerce ads in a similar manner as you would with e-commerce. You are constantly working to be spotted through organic searches or paid ads, and therefore reworking your ads to attract that niche market; proximity targeting shows where your mobile ads are getting the most response, which can help give you a sense of how to create new ads to appeal to people in a particular area.
And don't discredit the local factor as well; you might find you are getting a response from people in your area. In this case, you can use your mobile ads to offer special deals to local customers.
Call to Action
Because the proximity-targeted ads of Starbucks and Asda gave clients directions to store locations, the companies noted the importance of calls-to-action. Having a solid call-to-action that appealed to client needs in the mobile ads generated a greater amount of response—and revenue.
Even if you don't hop on the m-commerce bandwagon yourself, this is a good lesson for fulfillment companies. Namely, it shows that you have to constantly revise your e-commerce and mail ads with good calls-to-action to maintain client traffic, either by mail response or click-throughs. Getting in the habit of quality creative messaging via e-promotions or mail-outs is also necessary for today's competitive and diverse fulfillment industry.
Need solutions to your product fulfillment problems? APS Fulfillment, Inc. has the knowledge and services to make your direct mail and product fulfillment ventures more successful. Contact APS Fulfillment, Inc. by e-mail at [email protected], visit their web site at www.apsfulfillment.com, or phone at (954) 582-7450.