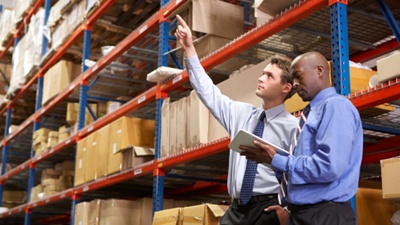 The Bigger They Come
People today are pretty particular about all aspects of their lives. The obesity epidemic news of a half-decade ago has made us very careful about the food we eat and being more active, the news about today's wars has made us more aware of social issues, and the memories of the recent global economic disaster have made us very financially observant, to say the least. If the days of wine and roses were once upon us, they have since passed.
But it isn't all bad. People are getting wiser and more alert to things that affect their lives, both positively and negatively. However, there is often a lack of people "going big," especially with their business interests.
Well, not all of them. Those enjoying some prosperity with new business ventures in today's market are seeing new chances to take bigger risks again and are working to innovate their businesses in new, profound ways. Likely, they have some learned smarts from years gone by, and can make cutting-edge choices while also using good judgment.
In any case, this is all useful for product fulfillment pros. They can take advantage of the demand for new renewed business ideas and supply the necessary tools to other pros in different industries. This often means supplying huge product orders to the clients that need them. If you are good at product fulfillment, there's no reason why you can't enjoy significant success while meeting a crucial modern demand. It may sound tough, but it just takes a bit of tact to do properly.
Hard to Handle
In product fulfillment, you're going to get big orders courtesy of two major outlets: B2B direct marketing companies and high-volume-buying individual clients. Obviously, the former involves you doing business with another company of equal or larger size to your own. Believe it when they say they need a lot of product: they could be a small business or individual that needs a lot of something in a hurry, or for meeting specific needs (e.g. holiday presents, building needs, etc.). Both situations can be hard to handle, but you just need to be ready when they come.
Right off the bat, you have to make sure you are in good standing with your supply chain companies. If you don't have the stock numbers that are required, you'll have to know who to contact to fill the larger orders in a hurry. You might also want to make sure you have enough warehouse storage space to pack all of your product away safely until it's time to send it out.
Gear is important, too, as big numbers mean big production. If you are in more of the marketing end of product fulfillment, for example, you might get a rush order for some printed flyers to go out. Your digital printing services need to be fully functional and ready to go in order to meet this request. Knowing the right postal logistics will be necessary, as will having the correct postage materials to get your products out to the proper parties.
Hungry for More
There's good reason to go big in product fulfillment and bring in the tall orders. Not only do you get more money for your fulfillment services, but you can also see your regular client base grow; if they're happy with your work, they will solicit your services again. On top of that, the more products you get in from your supply chains, the greater discount you'll get, as you are buying bigger product numbers, like the savings at a bulk food store or grocery wholesaler.
Playing it safe is good, but sometimes, you just have to go big. When you do, there are bigger rewards to be had in the end.
Need solutions to your product fulfillment problems? APS Fulfillment, Inc has the knowledge and services to make your direct mail and product fulfillment ventures more successful. Contact APS Fulfillment, Inc by e-mail at [email protected], visit their web site at www.apsfulfillment.com, or phone at (954) 582-7450.