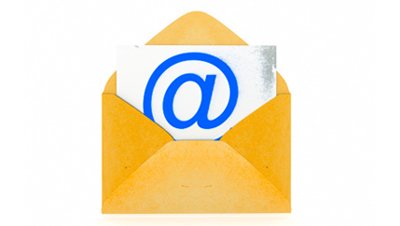 We live in such a high-tech world that it can be overwhelming. Everything's on the Internet and is compressed into micro-micro processors. Many of the futuristic ideas predicted in early twentieth century sci-fi magazines have come true.
But, despite how overwhelming it can be, this high-tech culture isn't always a bad thing. There are a lot of tools out there that can squeeze big tasks down into small, more manageable ones. If you have issues with your product fulfillment business, it's worth incorporating new technology to help make your business more efficient. Let's face it: there's a lot to organize in product fulfillment.
No where is the need to organize more important than with mailing lists. When you compile many client house lists, you realize there is a ton of information there and it's a real super-hero job just to keep it organized, safe, and accessible. With all the new technology and product fulfillment specific software out there today, you can only be tightening your business' efficiency by having this software in place.
The key idea of your house lists and list software is that you can have something that helps you easily access all client information on hand, make updates to it as need be, and use it to improve some of your product fulfillment business strategies. Before the advent of today's technology, most of this was done by hand and could take a fair amount of time. But with product fulfillment software, it's all in front of you on your computer screen, ready to be used.
What's in It for You
The obvious benefit of having a list software service for your product fulfillment business is the organization factor. You have everything for your product fulfillment clients all in one database, including names, addresses, and special product fulfillment information relevant to that specific customer. This is similar to what you see at the bank when they retrieve your banking information so fast. If there's any issue, be it a client complaint or something that needs to be retrieved relative to the client's file for product shipping, you can get it from your list software fast and efficiently.
Categorization of your house lists is another beneficial feature of list software. You might have some profiling tasks at hand that can allow you to put clients who are partial to frequent buying under certain product categories, or have special subscription lists for clients specific to a new product or service launch. Whatever the case, having a list software program can allow you to put clients in new categories or copy them to new campaigns that you are launching. It's all about having an option for offering clients new services while creating a new potential of success for your business.
But the real benefit of list software is the data security and privacy. Digital list programs can keep all of your client information under your own lock and key, and only you can designate its authorized access. Clients need this security in place for their own peace of mind, and a list program gives them that.
Added Bonuses
Once you've got great list program software in place, you not only create a great organization for your business, but create a good reputation for yourself in the process. Often, new product fulfillment pros come knocking on those more established—and organized—doors, inquiring about renting mailing lists. If this happens to you, you can use your programs to coordinate the rental with your buyer in one easy process.
Technology can be overwhelming, but it's been created for a reason. It can help you with speed and efficiency—certainly so for your business. Having a great list software program can really take your product fulfillment business into a new, professional realm while also making your life easier.
Need solutions to your product fulfillment problems? APS Fulfillment, Inc has the knowledge and services to make your direct mail and product fulfillment ventures more successful. Contact APS Fulfillment, Inc by e-mail at [email protected], visit its web site at www.apsfulfillment.com, or call (954) 582-7450.