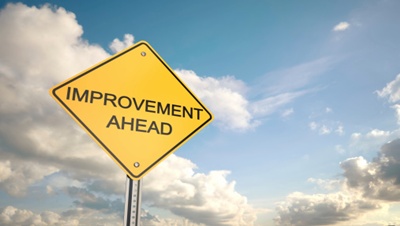 Thinking Ahead
With almost one-eighth of the 21st century behind us, not to mention the current economic and socio-political climate, people are thinking more about the future. And since the future can't be predicted, people want to make sure they're as prepared for the unknown as possible.
This concern is common in product fulfillment. While the industry is still one of opportunity, many within it are unsure how to improve their operation in order to be better prepared for the future. Product fulfillment has so many available options that the biggest challenge to improving a business may be deciding which options to pick.
By thinking ahead and seeing what changes are available, those in product fulfillment begin improving their efficiency early. Once you start to plan your business' transition, it can occur more smoothly and will make it easier for you to monitor the results.
What Needs to Be Done
Considering new things and implementing them later means thinking about what you currently have implemented. If it's working for you, then it's worth keeping, but if it could be better, then you have to consider altering it.
In product fulfillment, this could mean wanting to have a more efficient fulfillment center or relying less on print-related materials like mail direct marketing and print-based direct marketing media. If you are noticing flaws, extra costs, or a failure to generate client interest in one or more areas of your business, then there's a problem that you need to address. Engage in an in-depth examination of the problem areas of your business to determine how effective they really are and what needs to be done to make improvements.
E-Future
Now more than ever, it's a good idea for those in product fulfillment pros to consider electronic media as a source of potential business solutions. This requires some research into whether or not your business can balance both older media practices, such as flyers and package mailings, with newer electronic practices, or whether to integrate a full-fledged electronic operation system, complete with online order fulfillment and/or e-commerce order fulfillment.
With e-commerce order fulfillment, product fulfillment businesses can offer products and services to more tech-savvy clients without disregarding their older mailing fulfillment service. Other options include businesses creating their own application for smartphones or tablets, a Web-only order system, and, if possible, even electronic products. To determine what choices are best for your product fulfillment business, perform a thorough business analysis to see what new features are available and what aspects of your operations you can and can't keep. This examination will help your current and future transitional phases go that much smoother.
Need solutions to your product fulfillment problems? APS Fulfillment, Inc. has the knowledge and services to make your direct mail and product fulfillment ventures more successful. Contact APS Fulfillment, Inc. by e-mail at [email protected], visit their web site at www.apsfulfillment.com, or phone at (954) 582-7450.