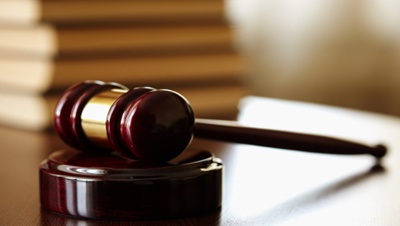 In recent years, the media has seen a greater focus on dishonest business practices in the form of reality shows and documentaries. This interest is understandable; people both want to know they aren't getting fooled themselves and enjoy seeing criminals get caught.
But many times, those criminals aren't malicious, but simply ignorant, in trouble only because they weren't familiar with the laws in relation to their business. This is no different for those in product fulfillment, who need to keep their business on the straight and narrow at all times. By doing so, you will save time and money and protect your business' legitimacy.
Foreign Objects
The size and scope of your product fulfillment operation will determine if you need to know laws at the local, regional, and/or federal levels.
Start by going over your product lines. Would the nature of the items violate any laws if shipped overseas? Most product fulfillment businesses don't have to worry about this, but if you are dealing with certain foreign products, including food and technology, it never hurts to check.
The products' destination and point of origin should also be given legal consideration. If you are dealing in mail order fulfillment and worried about your logistics solutions, that's also worth examining the applicable laws for. The same goes for if you are importing products; check if any special rules have to be adhered to, particularly in regards to warehouse management and commercial warehousing facilities.
Counsel
There are other legal matters to consider, including taxation laws, both local and abroad, and contract laws for partnerships.
Many product fulfillment companies find laws too complex and simply hire a law firm for if something goes wrong. If you can afford to do this go ahead, but if you'd rather save money, find a good commercial or consumer lawyer instead; you can even hire them for just one session in order to get their advice. But regardless of how you obtain your knowledge of the law, adhering to it will keep your product fulfillment business running smoothly.
Need solutions to your product fulfillment problems? APS Fulfillment, Inc. has the knowledge and services to make your direct mail and product fulfillment ventures more successful. Contact APS Fulfillment, Inc. by e-mail at [email protected], visit their web site at www.apsfulfillment.com, or phone at (954) 582-7450.