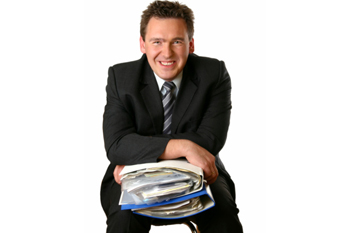 When you acquire clients for your product fulfillment business, you get to experience how good it feels to make a sale to real people who are genuinely interested in the products that you pride yourself in having. That's a great feeling, and in order to keep experiencing that feeling and staying in-play with the product fulfillment game, you have to inspire your clients to keep coming back for more.
Obviously, this means producing a catalog line in which you can continually showcase your goods to the public. These little books—in paper or electronic format—of products and their descriptions will draw clients to your business like the smell of chocolate draws people into a candy store. Catalogs are an excellent vehicle for bringing clients back for more.
But catalogs have certain unspoken requirements for product fulfillment professionals in order for the catalogs to create product appeal for the long term. Believe it or not, some pros lose focus on how to make great catalogs and damage their businesses' success as a result. This damage is needless—product fulfillment pros can observe certain guidelines to keep the appeal of their businesses ongoing and the overall look of their businesses strong by conducting regular catalog improvements.
In context, creating great catalogs for release into the public sphere is just like merchandising your products. You have to recreate the image of your catalogs each time they go out so that they meet the expectations of what is pleasing to people's eyes—at that point in time. Once you've understood this concept, you can work to make each catalog look fantastic.
Focus on Quality
Good catalog creation for each new release requires focus—it's absolutely necessary. Remember that you are doing a form of niche and brand marketing, making sure that your catalog is appealing to the people who are really interested in your products as a whole. Be it fishing gear, mobile devices, or sports merchandise, you have to ensure the niche and brand marketing concept is consistently present from the cover to the order page of your catalog.
Each new catalog's design and layout has to carry this concept home. Do the graphics and photos adequately reflect the appeal of the specific products themselves? Moreover, are they presented in a contemporary design and layout fashion? Now, don't worry if you aren't familiar with the design trends of the current time—that's your designer's job, and he or she can present you with several options on how a catalog could look for its final presentation.
Each of your catalogs has to be its own functioning unit. Therefore, catalog differentiation has to walk the fine line between looking new while still retaining a legacy of quality—and branding—that you've developed for your product fulfillment business. Again, don't panic if this sounds like something you won't be good at. After a few trials of creating catalogs and testing which elements from each new catalog worked best with clients, you'll get a feel for how to create proper catalog differentiation each time you prep a new catalog.
Long-Lasting Appeal
The final ingredient of keeping your catalogs fresh is determining where to send them. You probably want to access as many new clients as you can for each new release, so it's good to not only examine a new catalog's design, but its circulation planning as well. Figuring out where to send the catalogs, or what new areas you can reach with them, is worth doing before the catalogs are ready to be shipped.
Your catalogs get people into your business and keep them coming back, so you have to make sure their appeal to the eyes of the public is fresh, enticing, and long lasting. The care you put into each of your catalogs can translate into real business rewards. It's as simple as that.
Need solutions to your product fulfillment problems? APS Fulfillment, Inc has the knowledge and services to make your direct mail and product fulfillment ventures more successful. Contact APS Fulfillment, Inc by e-mail at [email protected], visit its web site at www.apsfulfillment.com, or call (954) 582-7450.