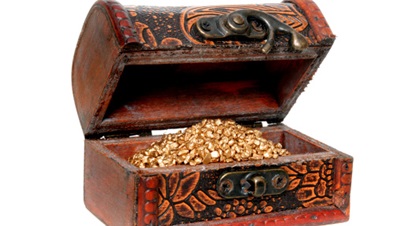 Surprise is Good
While walking to the subway, you're handed a free sample of chocolate or toothpaste. The staff at your local bar give you a free pint on your birthday. Your partner, usually tight-lipped, surprises you with a gift you never expected.
The above scenarios can make even those who don't like surprises happy. Other scenarios, like discovering a hard-to-find book or CD or a great deal on a quality piece of clothing can mean a feeling of ecstasy with one simple, unplanned discovery.
Funnily enough, product fulfillment clients like surprises, too. The simplest but most pleasurable surprise can bring a smile to their faces and remind them that the one who surprised them is a real product fulfillment pro—someone they should purchase more from!
As a product fulfillment pro, you can increase business by hunting for treasures for your clients to find. If your clients find some nice surprises in their marketing and product materials, they will feel both happy and encouraged to do more business with you. Hidden treasure and surprises can produce all kinds of great results for a product fulfillment business.
Quest for Treasure
Your clients are always on a quest for treasure, but as a product fulfillment pro, you can't always give it to them. The very definition of treasure means finding something special and rare, so you have to make sure those special items are exactly that.
Time plays a key factor here, as you can only offer special gifts, promos, and free samples when the time is right. If you do assembly kitting services, you can offer them during specific times of the year, like the December holidays or, if you have the information on hand, the clients' birthdays. If you do business-to-business direct marketing or work with other pros, like professional digital printing services, consider offering a prospective business or associate a gift right after the closing of the initial deal. This shows you like them and want to maintain your business relationship.
How you present the offer is also important to consider. If you work with things like pick and pack fulfillment, including a small free gift in the occasional package order shows you have direct consideration for specific clients. Even a small gesture, like the occasional promo discount coupon included with direct marketing packages or a mailed product order is a sign of appreciation that clients will respond to.
Combing the Depths
However, finding special items needs to be done before anything. Like a thrift store scavenger, you have dig into the depths of where hidden treasures might lay. Consulting as many of your supply chain companies as you can helps, as they often have products that they want to get rid of and you can use towards your own clients. A lot of pick and pack fulfillment services have hidden treasures to offer if you take the time to examine their product roster.
By checking these slightly off-the-map locations for hidden treasures and gift options for your product fulfillment business, you do a lot of jobs at once. You save yourself some cash, offer your clients great gifts, and, as mentioned earlier, encourage your customers to be more dedicated to your business. It's wrong to bribe, but there's nothing wrong with letting product fulfillment clients have a nice gift and generating interest in your work.
Need solutions to your product fulfillment problems? APS Fulfillment, Inc has the knowledge and services to make your direct mail and product fulfillment ventures more successful. Contact APS Fulfillment, Inc by e-mail at [email protected], visit their web site at www.apsfulfillment.com, or phone at (954) 582-7450.