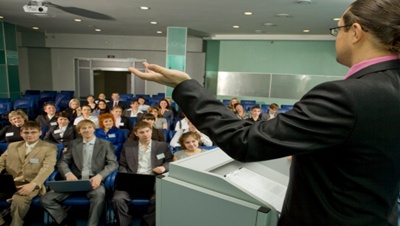 With warmer weather comes more social gatherings, and this is no different in the business world. This is apparent from the number of conventions that take place in the early spring. At these conventions, professionals gather to exchange information within their industry.
Those in product fulfillment stand to obtain a good advantage by attending conventions. Whether there to learn or to actively participate, you can gain the info and skills to help your business generate more clients—and with them, more profit.
What to Do
Attending conventions isn't always cheap and usually requires traveling and/or taking time off. That's why you have to determine which are worth attending.
Once you arrive, take the time to tour the venue, check out the exhibits, and plan what you want to see and do. Also be sure to carry information about your own company to share with interested parties, including business cards, flyers, or even a digital presentation on your tablet. Also be on the receiving end of information by signing up to mailing lists and talking to exhibitors, whether they're a new direct marketing company looking to make connections or a printing firm that you may want to have perform B2B direct marketing on your business' behalf.
When at a convention, don't just wander aimlessly. Constantly be on the prowl for new information, such as recent updates to e-commerce fulfillment services or a presentation on new technology that can greatly benefit current assembly services. Also make an effort to attend workshops, demonstrations, and presentations, as these are often one-time events. By being in the know, you'll have more tools to benefit your business.
Location, Location, Location
Keep in mind where the conventions are being held and take advantage of your time there, especially if it's in Florida, a common convention location due to its heavy presence in product fulfillment. For example, if you're in the process of looking for help, such as a logistics company, in Miami is the place to search while visiting the Sunshine State for a convention, as you'll find a variety of options at potentially cheaper prices than your current logistics provider.
When those in product fulfillment get together, opportunities for information, savings, and connections arise. Conventions are the perfect hubs for ideas, deals, and many more aspects of the business that you can use to further your success.
Need solutions to your product fulfillment problems? APS Fulfillment, Inc. has the knowledge and services to make your direct mail and product fulfillment ventures more successful. Contact APS Fulfillment, Inc. by e-mail at [email protected], visit their web site at www.apsfulfillment.com, or phone at (954) 582-7450.