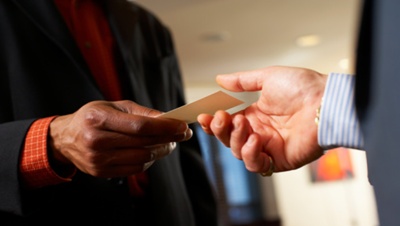 Despite whatever your personal feelings on ad placement might be, promotion is an important aspect of any business; you need to get the word out about your products and services if you want to be successful. If you're in product fulfillment, there is a plethora of ways to do this that you can take advantage of.
Tricks of the Trade
When it comes to promoting product fulfillment companies and their related products and services, it can be hard to tell where to get started.
Involvement with trade publications is a good place to begin. Contact publications that specialize in your industry, be they print or online, and inquire about having them feature ads created by your lettershop services. By promoting your business this way, you attract the interest of clients and related companies seeking new product fulfillment solutions.
Trade conventions are also great starting points. While attending as a guest is fine, consider taking it a step further and getting a booth. Whichever you choose to do, be sure to hand out business cards and/or brochures and take down contact information that could potentially lead to new, lucrative product fulfillment ventures.
If you do attend a convention, make sure to visit your print-on-demand companies first, as you'll want to give out promo materials and don't want to risk running out.
E-Promotion
It goes without saying that when it comes to promoting your business, the Internet cannot be ignored. Every product fulfillment business should have a well-optimized web site that lists all of their products and services.
But quality online fulfillment doesn't stop with having a well-designed web site. You can also incorporate pay-per-click ads, invest in a Google AdWords campaign, and use your site to offer promos that serve to attract first-time visitors.
Regardless of how you go about promoting your product fulfillment business, remember that getting the word out requires a combination of people, print materials, and the Internet to exchange and promote the necessary information.
Need solutions to your product fulfillment problems? APS Fulfillment, Inc. has the knowledge and services to make your direct mail and product fulfillment ventures more successful. Contact APS Fulfillment, Inc. by e-mail at [email protected], visit their web site at www.apsfulfillment.com, or phone at (954) 582-7450.