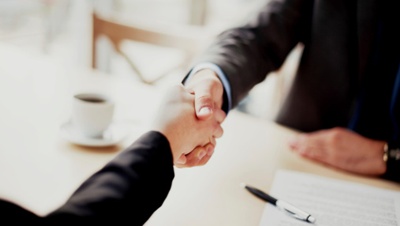 Necessary Skill
If you've ever failed to successfully negotiate a price, you're hardly alone; embarrassing as it is, it happens a lot. That said, it's a necessary skill for product fulfillment, as it saves a lot of money in the long run and establishes great business relationships that benefit both parties over time. If you're in product fulfillment, you have to be ready to occasionally try and negotiate deals.
There are a lot of business schools that offer courses on negotiation techniques; however, you can develop your negotiation skills yourself. By knowing where to find deals, what to say, and what to offer, you can achieve greater success for your business.
Deal or No Deal
Product fulfillment means having to deal with other parties. For everything from direct marketing to lettershop services, you want to use the best without paying the heavy fees that they might charge. That's when you start looking for deals.
Obviously, you have to shop around. This might mean researching each third-party business to see what promos they offer to businesses. If you're scouting warehousing facilities, get all the information you can on each and see which best suits your needs, would work as a partner over the long-term, and can be negotiated with in the future.
Deal-making itself requires tact. You have to present yourself to businesses knowing exactly what you want and what deal you are seeking. Moreover, you have to be able to offer something in return; if a direct marketing service is willing to cut you a deal, then be open to providing something for them.
It's worth noting that you might face rejection from those you seek to deal with. This is a common business situation and it happens to a lot of business pros, so it's not worth getting discouraged about. If negotiations break down between you and a potential digital order fulfillment systems business, then move on. There's a good chance you will be able to find a competitor of theirs that will meet your terms and be willing to form an alliance with you.
Right Place, Right Time
Product fulfillment deals are often best sought in places that serve as hubs for that particular industry. For example, a product fulfillment-heavy area like Florida is a good choice, as many product fulfillment pros turn to Miami printing companies for their excellent deals. Being serious about product fulfillment deals means doing business in the right place at the right time.
Need solutions to your product fulfillment problems? Advanced Product Solutions has the knowledge and services to make your direct mail and product fulfillment ventures more successful. Contact Advanced Product Solutions by e-mail at [email protected], visit their web site at www.apsfulfillment.com, or phone at (954) 582-7450.