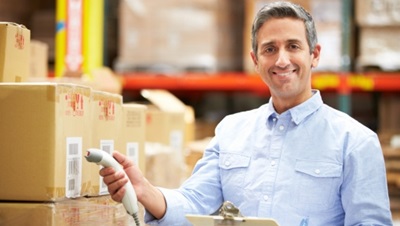 Grand Royal
 If you've been in product fulfillment for a while, you are likely looking to work inside your comfort zone. In other words, you want to find a way to work on a regular basis that allows you to be the most effective you can be, while still bringing in the most profits you can. Pros are always looking to see what procedures are easiest for them, and then trying to perform those processes for as long as possible.
There's no shame in this: product fulfillment is a pretty stressful business that can drain your energy on a daily basis. However, since life is fairly susceptible to bizarre circumstances and sudden changes, a set comfort zone is often impossible to achieve.
Interestingly, one sort-of comfort zone for product fulfillment pros is the bigger deals that they can secure for their business. It sounds quite odd at first, but in fact, supplying great products to large-scale buyers can actually bring in greater financial rewards while securing a long-term business relationship with clients down the road.
While it is true that it can be really hard work to secure these large-scale deals, the other party can ease your business practices for you, so long as you routinely provide them with what they want in a professional manner. Bigger doesn't mean crazier for product fulfillment pros; however, it does mean that there are some ground rules to know if you are going for the "grand royal" of deals in product fulfillment.
Facing the Giants
 Getting the big deals in product fulfillment means that you are going to be doing a bit of business-to-business, or B2B direct marketing. You are going to have those huge clients—government agencies, large-scale businesses, restaurants, etc.—that need a lot of stuff. With this in mind, you have to have the right processes in place to handle these large orders.
It's worth considering your stock and supply first. Even before you get those big clients, you have to make sure you can handle them. Do your supply chain services have the numbers you are looking for, and can you get the stock to the parties that need it? Not all suppliers can do this, but if you want to go big, you need to have the resources to handle it.
On top of that, you'll need your own larger-than-life facilities in place to do your job correctly. If you're doing marketing or promo material production, you're going to need top-grade, efficient digital printing services to get those tall orders of print material done in a jiffy. If you are sending out a massive order, you better have the postal logistics and/or courier services that will enable you to get the products to the right clients on time and undamaged.
Facing down the giants for big product fulfillment means augmenting those avenues of operation that can do the bigger jobs. This might not be too hard in the end, but you should still speak with the necessary parties while examining your own premises to see what is realistically doable.
Larger Than Life
 If you are considering the bigger jobs and haven't used them already, e-commerce fulfillment services are good to have onboard for your product fulfillment business. E-commerce fulfillment services provide clients with easy access to your business for orders and often come with digital applications that you can use to maintain orders, offer client services assistance, and perform up-to-date information changes. If you're going to go large in product fulfillment, you often have to get modern, too. This isn't a bad thing, as it can lead to the big successes you are aiming for.
Need solutions to your product fulfillment problems? APS Fulfillment, Inc has the knowledge and services to make your direct mail and product fulfillment ventures more successful. Contact APS Fulfillment, Inc by e-mail at [email protected], visit their web site at www.apsfulfillment.com, or phone at (954) 582-7450.