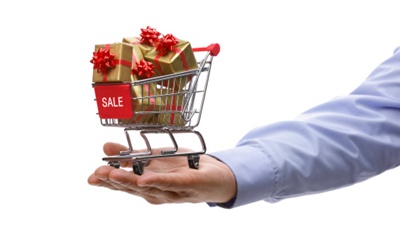 It's Here
Halloween has passed, but there are many festivities still on the horizon. Winter is coming, and with it, the winter holidays.
Excited? You should be. After a whirlwind year of pumping all your efforts into your product fulfillment business, you deserve the chance to relax and enjoy time with family and friends. The big winter holidays—Hanukkah, Christmas, Kwanzaa, and New Year's—remind us of the good in our lives while giving us some time to enjoy the fruits of our labors.
However, your business requires you to prepare for the holidays. As a product fulfillment pro, you have to be in tune with the season, as the weeks preceding the holidays are when to cash in. If you haven't started thinking about it already, you should start; it's a busy period that requires your full attention before you can enjoy the holidays fully.
There's no reason to panic, but you need to investigate which areas you can take advantage of this holiday season. Remember that people will look to you for products and services for their own holiday needs, and by catering to clients, you're making their lives better. It's just a matter of how you are going to do it.
Deck the Halls
The start of your product fulfillment holiday business preparation has you seeing what clients want, then offering it the best way you can. Then comes adding the "holiday magic," doing what you can to please your clients even more.
Using the average direct mailing service in Florida as an example, consider rolling out discounts in advance. Seasonal promotions and price reductions via your catalogues, brochures, and flyers let clients know that you're prepared for the holidays and are able to make their shopping easier. You should do this for all of your clients, whether you're dealing with individual clients or doing B2B direct marketing for big businesses.
Speaking of large companies, you ought to contact your supply chain services to see what product lines are offered during the holiday season. You might notice they experiment with their product lineup during the holidays or add specialty items; if they do, inquire about offering those products yourself. Holiday clients always appreciate a pleasant surprise, especially during the stressful holiday season, and they will remember your efforts in the future.
Holiday Magic
There's nothing like getting someone to go the extra mile for you during the holidays. If you're in product fulfillment, this is a credo to live by; offering your own specialty services for clients over the holiday period will broaden your success and bring clients back long after the holidays are over.
There are so many things you can do for success during the holidays: offering assembly services for bigger products, free delivery for certain products, or including free gifts in your kitting and assembly packages are just a few examples. Going the extra step for the best possible product fulfillment services can bring an extra touch of holiday magic to your clients.
Need solutions to your product fulfillment problems? Advanced Product Solutions has the knowledge and services to make your direct mail and product fulfillment ventures more successful. Contact Advanced Product Solutions by e-mail at [email protected], visit their web site at www.apsfulfillment.com, or phone at (954) 582-7450.