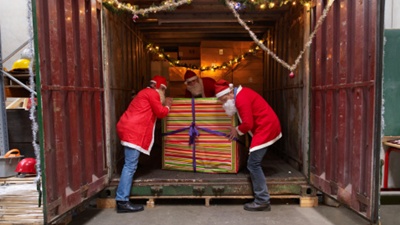 With 2014 winding down and various holidays approaching, you can bet that your fulfillment business is about to get very busy. To meet the shorter deadlines and demands of clients, there's a good chance you'll have to bring in some outside assistance.
Temp help in product fulfillment is necessary and one of those situations where you have to spend money to make money. Here's some info you can use to get the most bang for your temp worker buck.
Physical Labor
When acquiring help with physical labor in fulfillment, it's good to outline what jobs need completing. This is especially vital as the holidays draw near, as a certain amount of kitting and assembly and fulfillment solutions need to be performed. For these reasons, you may need to hire additional manpower at your fulfillment center to complete larger shipments.
This might sound obvious, but don't forget you might have to augment your order fulfillment location as well. If you don't have the right tools, including pick-and-pack technology, packing equipment, and on-demand printing services, you need to look into acquiring them or hiring a third party to fill those gaps for you.
Further Education
Also consider your seasonal marketing activities, as your promo materials may also require help. These materials can be something big—a catalogue, for example—or something small, like flyers or coupons.
You can also change your digital marketing strategies; this includes re-optimizing your web site and ads' landing pages using social media to make holiday announcements or create buying groups.
In regards to temp workers, you might need to bring in a digital marketing specialist. And keep your eyes open; end-of-year digital marketing can be very lucrative due to so many people ordering off their mobile devices.
By learning the ropes of online marketing as you go, you can be ready for future holiday rushes, meaning you may not even need outside help the next year.
Need solutions to your product fulfillment problems? APS Fulfillment, Inc. has the knowledge and services to make your direct mail and product fulfillment ventures more successful. Contact APS Fulfillment, Inc. by e-mail at [email protected], visit their web site at www.apsfulfillment.com, or phone at (954) 582-7450.