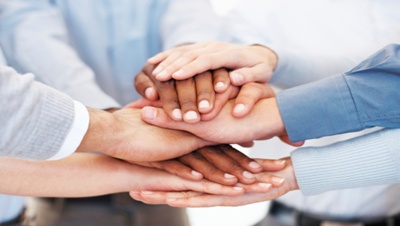 Joined at the Hip
While we all desire ultimate freedom, there are times where we still need the help of others. If you're in product fulfillment, associating with others is not only necessary, but also a matter of good business. No matter what part of the industry you operate in, your goal is to get products to your clients. Your partnerships ensure that your business' success continues.
Associations in product fulfillment mean being joined at the hip with other businesses, almost like parts of an assembly line. Each part of that line is crucial to the success of every business in the line; therefore, as the core business, you have to make sure you only work with the best associates possible.
There's a process to forming a product fulfillment relationship. From the planning stage to overseeing every activity to searching for new beneficial partnerships, you are constantly seeking the best service providers you can.
Shopping Around
Before you go looking for help, you have to determine exactly what areas of your product fulfillment business you need help in. That will narrow your search down to only the help you need and simplify the beginning of your professional network.
From there, it's simply a matter of shopping around. By searching for other fulfillment companies on Google or in the trade pages, you'll find a lot of potential business partners, including supply chain companies and warehousing facilities. You need to examine and research each fulfillment service provider on your list before making any kind of decision about which to use.
Your budget plays a big role in the beginning, so you'll likely want to test the waters with an affordable recommended fulfillment company. When you contact one, pay attention to their contract stipulations while also making your business' needs known. With some strong negotiation skills, they might even offer you special deals or prices.
A Good Friend
Your ultimate goal is to form associations based on honesty and trust, leading to a long-term partnership. However, some people make the mistake of always making deals, only to break them to go with cheaper or seemingly better options. This behavior can ruin your business' reputation, portraying it as a business that doesn't use professional codes of conduct.
Of course, if you use a distribution fulfillment service that never makes deadlines or a kitting and assembly service that goes bankrupt, you need to form a new partnership to replace them. On the other hand, if you work with a business that you're more than satisfied with, keep using them. Such businesses are like a good friend who you can rely on well into the future.
Need solutions to your product fulfillment problems? APS Fulfillment, Inc. has the knowledge and services to make your direct mail and product fulfillment ventures more successful. Contact APS Fulfillment, Inc. by e-mail at [email protected], visit their web site at www.apsfulfillment.com, or phone at (954) 582-7450.