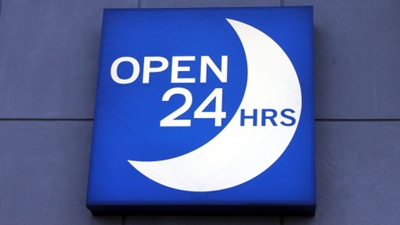 There have been a variety of predictions for what fulfillment centers can expect in 2015. With the rise of both e- and m-commerce order fulfillment in 2014, the idea of fulfillment companies operating 24 hours a day, seven days a week is a viable one.
People work a lot of hours and have to do their shopping when time allows; this is often at lunchtime and in the middle of the night. While you may think your fulfillment business can't meet that kind of demand, having such an operation isn't as hard as you might think. It's simply a matter of expanding your current services with modern technology and meeting the subsequent demand.
See if you have these items in place and make the proper adjustments:
1. An Online Order System
If you want to be ready for 24/7 service, you need the right tools. This means that your e-commerce and m-commerce order systems have to both be completely functional and error-free. This includes having fine-tuned shopping cart and order confirmation software that's adaptable for both desktop and mobile devices.
2. The Right Suppliers
You can take the orders, but can you acquire the products people want? If not, find quality suppliers who can provide you whatever stock you need, when you need it. If you're going to have a business that's always open, you better make sure you've got the supply chain services to meet demand.
3. Better Shipping Services
Customers will not only make orders at odd hours, but they will want their products delivered as quickly as possible. This means you need to have the best logistics/shipping agency working with you to ensure that orders get to their destination.
4. Staff and Customer Service
Having a service available at all times doesn't mean you need to have people sleeping on the floor and working round the clock. What you do need, however, is the right software developers, order takers, and customer order staff to manage orders and troubleshoot the inevitable mistakes.
5. A Means to Handle Large Orders
You also have to be ready to execute large orders and perform assembly as needed. This might be something you can handle with your current staff, but if not, you might need to hire temps for the busier periods.
Need solutions to your product fulfillment problems? APS Fulfillment, Inc. has the knowledge and services to make your direct mail and product fulfillment ventures more successful. Contact APS Fulfillment, Inc. by e-mail at [email protected], visit their web site at www.apsfulfillment.com, or phone at (954) 582-7450.