E-commerce order fulfillment has become vital in the retail industry and has paved the way for a variety of payment programs to be adopted. One such program that s growing in popularity is Shopify. Shopify makes the shopping experience quick and easy for customer. All you have to do is create an account, list your products and prices on the site, and then compile the shopping cart information for customers.
Whether you own a small online shop or run a multi-national e-commerce business, chances are that you need quick and reliable shipping and order fulfillment services. That's where APS Fulfillment, Inc. comes in.
We have integrated our processes with Shopify to give customers the highest quality and most trusted e-commerce experience possible. From ordering, tracking, and updating the status of orders, we have the systems in place to manage all the e-commerce needs of our customers. Here's what you need to know about outsourcing Shopify fulfillment and how we can help you with all your e-commerce shipping needs.
When a customer orders a product online, they want to ensure that it will reach their home undamaged, whether they're sending it domestically or internationally. As a trusted name in e-commerce fulfillment, APS Fulfillment, Inc. will take the time to ensure that your clients' goods reach their hands in not just a timely manner, but safely as well.
Hiring a third-party logistics organization such as APS Fulfillment, Inc. is an efficient and cost-effective way to take care of all your shipping needs. We use the latest technology and specialize in ways that allow our customers to completely eliminate in-house logistics to cut costs or, if they are a small business, let a third party handle their logistics at an affordable cost.
Many small- and medium-sized businesses (SMBs) do not have the resources available to them to handle e-commerce on their own; that's where we come in. However, the technology behind e-commerce may also be beyond many SMBs, so let us take care of that for you as well. Or if you have the resources, but not the understanding, we will take the time to explain how our solutions work. We offer e-commerce on a number of platforms, including mobile.
Online order fulfillment is one of the keys to a successful business. Customers today demand that their packages be delivered on time and in sound condition, and they expect this to be done in the most efficient manner possible.
APS Fulfillment, Inc. helps small- and medium-sized businesses manage all their shipping needs. Whether shipping domestically or dealing with international shipments, APS Fulfillment, Inc. has the technology and the experience to get the job done effectively.
While your customers may be completely happy with their products, it's inevitable that there will be the occasional return. We will handle any returns your customers make in an efficient, hassle-free manner. We will also go the extra mile to ensure that orders arrive undamaged. It's little wonder why we're a trusted name in third-party logistics!
Why Outsource with APS Fulfillment, Inc.?
Seamlessly Integrates with 106+ Types of e-Commerce Platforms and Marketplaces
When it comes to e-commerce platforms and e-commerce marketplaces, APS Fulfillment, Inc. has got you covered. Through our WMS software, APS seamlessly integrates with more than 106 popular e-commerce platforms, including:
Shopify

Amazon Seller Central

WooCommerce

ShipStation

eBay
Volusion

Brightpearl

Channel Advisor

Magento

PayPal
That's not all, APS also has relationships with other third-party developers. When it comes to best-in-class fulfillment, APS creates a clear path for our clients to their customers.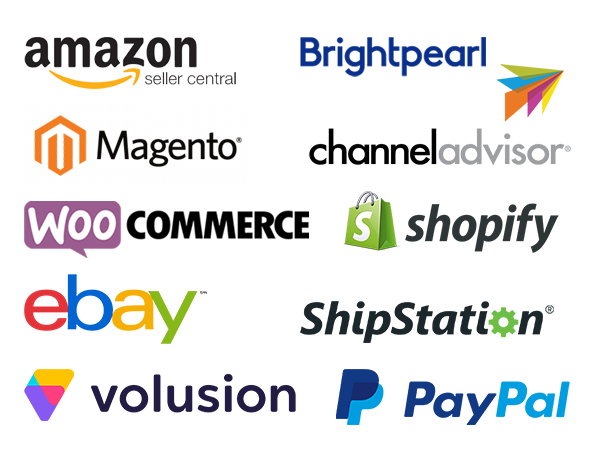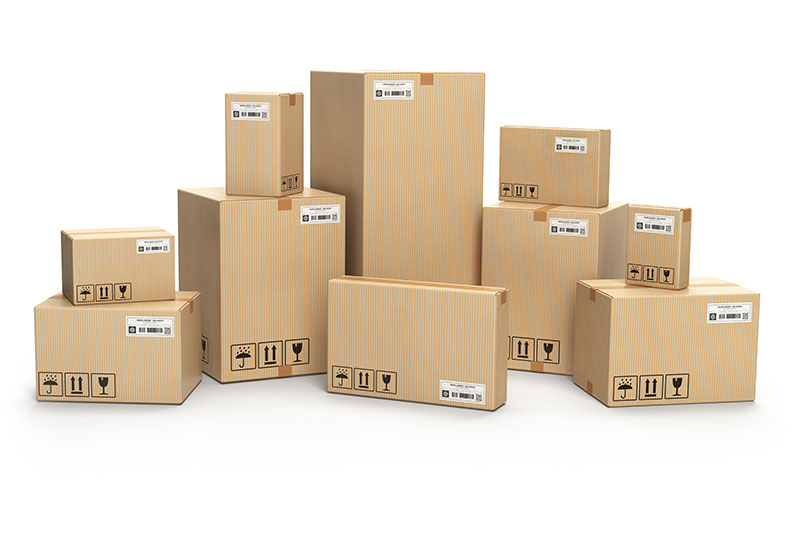 Size Doesn't Matter
Some fulfillment centers reward their largest customers with better service. At APS Fulfillment, Inc., we don't care if you operate a small, medium, or big business. We treat all of our partners the same.
Sellers of all shapes and sizes are attracted to APS because we do not impose an order limit. Where some fulfillment companies advertise a minimum monthly limit of 200 orders, we will work with you no matter how big or small your monthly orders are. Nor do we have a limit on the product, weight, size, or shape. 
The accurate and fast pick-and-pack ensures all of your products, even fragile, expensive, and awkward items, get to their destination fast and as promised. 
Warehousing is also a specialty at APS Fulfillment, Inc. Our standard pallet size is 40" x 48" x 55", but we also provide space and individualized shelving for plus-size storage and smaller items.
What kind of customers rely on APS for their fulfillment and warehousing needs?
We work with start-up companies and help them navigate the ins and outs of growing their global e-commerce brand, from establishing a website, marketing, and providing channels for a seamless fulfillment experience.

We specialize in small businesses, providing a high level of service, specifically catered to their exact needs. Each small business is unique, and we adapt to their needs with our high level of knowledge and industry experience.

APS works with sectors that require specialized attention, including the apparel industry (from streetwear to formal attire, etc.), toy companies, and bookstores.

Some of our largest customers operate in the nutraceutical industry, which requires air-conditioned storage and strict FDA and OSHA guideline compliance.

Wholesale and PPE are large emerging markets too.

We also provide FBA (Amazon fulfillment) storage to Amazon warehouses and fulfill directly from Amazon store fronts. We also fulfill eBay e-commerce.
Guaranteed One-Day Shipping
To stand out in the crowd, e-commerce giants entice shoppers by guaranteeing faster and cheaper shipping options. In 2016, online shoppers waited around five days to receive a package. Today, around half receive a package in two to three days. And more and more shoppers actively search out e-commerce companies with the best shipping options.
That kind of turnaround can be difficult for small- and medium-sized businesses to compete with. But with APS Fulfillment, Inc., it doesn't have to be. Regardless of budget, we have one of the most enviable turnaround times in the industry.
A full 95% of all orders received before 1:00 p.m. get shipped out the same day and are guaranteed within 24 hours. All express shipments are picked up within an hour of entering APS and being completed in our system.
APS Fulfillment, Inc. offers a huge variety of shipping options, from one-day to two-day, ground, media mail, priority mail, etc. And because of the huge volume of materials we process at our fulfillment center, our customers save on shipping expenses with our closest partners, USPS, UPS, and FedEx.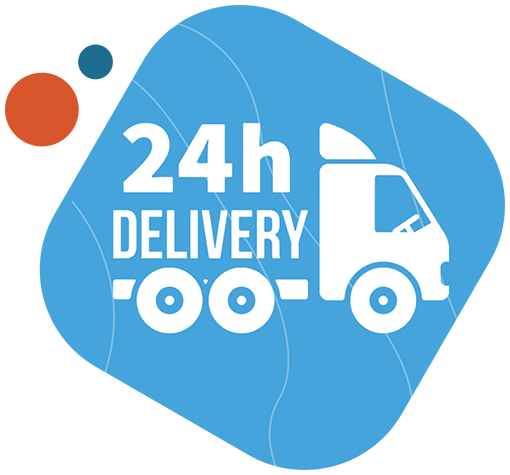 Location, Location, Location
One of the reasons why APS Fulfillment, Inc. can get your products received, inventoried, and shipped so quickly is because of our location. We are conveniently located in South Florida, in close proximity to all major transportation hubs. The company is just minutes from Interstate 95, and 20 minutes from the Ft. Lauderdale-Hollywood International Airport.
APS Fulfillment, Inc. is also just 20 minutes from the Port Everglades, the top port in Florida, and 30 minutes from the Port of Miami—two of North America's largest export hubs. These two ports are also in close proximity to South America, the newly expanded Panama Canal, and Europe. But the fact is, we ship everywhere.
If you need help with customer brokerage, we can provide you with all the contacts you need to ensure the process goes as smoothly and quickly as possible.
Our Order Fulfillment Process
When it comes to state-of-the-art fulfillment technology, no one beats APS Fulfillment, Inc. What happens to your product when you choose APS's third-party warehousing and fulfillment services?
Inventory is delivered to APS's OSHA- and FDA-certified and compliant warehouse.

We receive, sort, and warehouse the stock.

Customers place their orders on the client's website.

The customers' orders are routed to APS in real-time.

APS picks the orders from the inventory, packs, and labels it, and then ships to the client's customers.

Tracking is pushed back through our system into their website providing it to their customers

Our partners are still our number one concern even after the product has left the fulfillment center. We have a dedicated account manager, offer live agent support and account management, and access to an on-site fulfillment manager and technical support.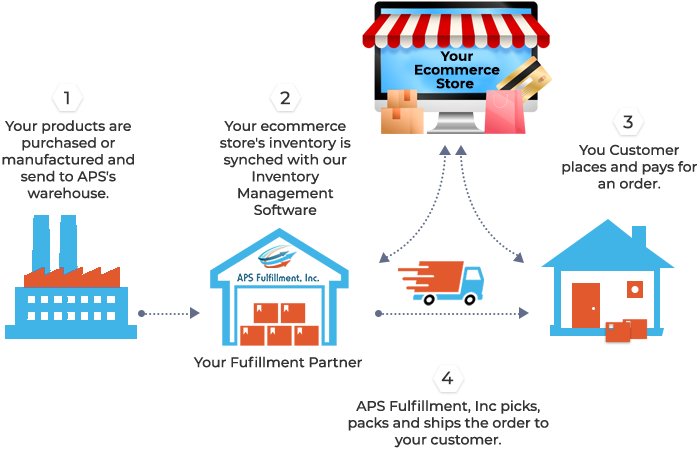 Features of Our Comprehensive Warehouse Management System
APS Fulfillment Inc.'s comprehensive warehouse management system (WMS) takes care of the entire process, from start-to-finish.
Through our full-fledged, cloud-based WMS system, our partners have instant access to detailed, real-time inventory reports, which shows the total inventory, allocated inventory for orders, and available inventory for future orders. Partners can also use the WMS system to track their products during the fulfillment process, by status and tracking.
Our warehouse inventory management system also tracks all returns. Once a return is received, at the warehouse, we inspect it and file a report, noting condition, who returned it, and when. A report is then provided to our partner who then tells us how they would like us to handle the return: put it into quarantine, the return section, or back into inventory.
Contact us by phone at (954) 582-7450 or by e-mail at [email protected] for more ways third-party warehousing and fulfillment services can support and grow your business.