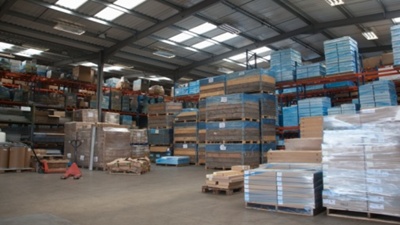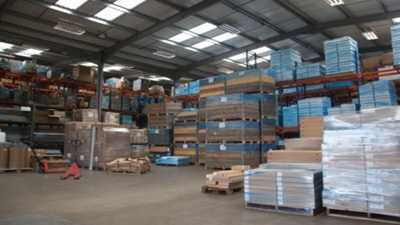 Getting products to clients is the prime job of any fulfillment service. But the question is how to do it. A lot of fulfillment companies wrestle with which service to use to ship their products out.
The two most common means are currently order fulfillment and drop shipping. However, it is still up for debate which one is better. Retailers should weigh the pros and cons of both to determine which option is best for them.
Order Fulfillment vs. Drop Shipping: What's the Difference?
When it comes right down to it, the only real difference between the two is where the product is coming from. Order fulfillment services receive customer orders and pick, pack, and ship them themselves, either right from their operation center or from a third-party warehouse. On the other hand, drop shipping is done without any products on-site. The manufacturer receives the order and then sends it to the client, with the fulfillment center serving as the midway point that offers the products and does the order processing.
Pros and Cons
As noted, there are advantages and disadvantages of both order fulfillment and drop shipping. Here are a few:
Order Fulfillment
The Pros
Better Stock Control: With order fulfillment, your inventory is on-site and you can control the numbers.
Lower Pre-Order Costs: If you keep your inventory on-site, you will see an overall pre-order cost reduction.
Greater Client Satisfaction: Since your stock is there with you at your center, you can track the numbers and keep stock replenished, which a lot of drop shipping services fail to do.
The Cons
Costs, Maintenance, and Space
Drop Shipping
The Pros
Lower Costs: If you don't have to hold and store your own stock, this can save a ton in business and service fees.
New Business Possibilities: With one less job to do, you can focus on other tasks, such as exploring new e- and m-commerce possibilities.
The Cons:
Stock Numbers: Since you don't see your inventory and its quantity up close, you might face a situation where you don't have the products clients want.
Mediating: Since you're using drop shipping, you're the middle person in the order process. That means that if something goes wrong with a client order, you're held accountable.
Competition and Restrictions: With the popularity of e-commerce and m-commerce, your competition is now global. You'll also find the ability to offer promotions and discounts greatly restricted.
Why Order Fulfillment?
Drop shipping is definitely a modern and attractive possibility for retailers, but unless you're on the cusp of the business and know how to execute a good drop shipping strategy, it might be best to avoid it until you're prepared. If you fail to execute drop shipping correctly, it stands to heavily tarnish your reputation.
Keeping your stock on hand and constantly being ahead of client demands are the real keys to success in order fulfillment. Having that kind of control puts your company at the forefront of today's competitive fulfillment services.
Need solutions to your product fulfillment problems? APS Fulfillment, Inc. has the knowledge and services to make your direct mail and product fulfillment ventures more successful. Contact APS Fulfillment, Inc. by e-mail at [email protected] or by phone at (954) 582-7450.