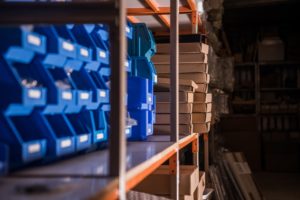 The CBD business is booming thanks in large part to increasing legalization in the United States. In fact, Forbes predicted that the CBD market could reach $20 billion in less than five years. If you are an online seller or local dispensary of CBD products and are looking to increase your profits, now is the time to scale for CBD fulfillment. Here's what you need to know about CBD fulfillment, as well as the legalities and safety protocols you must be aware of.
How to Grow Your CBD Business
Find the Right CBD Products
Depending on what your prospective market wants, you can supply a variety of CBD products. Do you want to attract wellness-focused consumers or people trying CBD for the first time? Do you want to sell CBD wholesale to retailers that provide non-psychoactive cannabinoid for skincare purposes to their customers? The options are endless, so it's important to narrow down your target market and plan accordingly.
Below we've listed the different forms of CBD for consumers. Keep in mind that under federal law it is unlawful to add CBD to any food products, including consumable products and beverages. It is also unlawful to market CBD products as a dietary supplement.
Oils and tinctures: A small bottle with a dropper that administers the product under your tongue, allowing the oil to absorb.
Edibles and gummies: May include baked goods, candies, and foods and they provide longer-lasting effects and flavor varieties. However, edibles have faced high regulatory scrutiny from the U.S. Food and Drug Administration (FDA).
Drinks: Can come in the form of a powder that is dissolved in water or pre-diffused.
Topical products: May include gels, creams, and sprays to treat aches and pains. They are placed directly on the skin for localized effects.
Vaporizers: Concentrates such as CBD waxes and oils can be used with an electronic device to vaporize the product and be inhaled by the consumer. This method offers instant effects.
Supplements: Supplements in the form of pills or capsules are the easiest way to digest CBD. They have been used to help patients who experience seizures or digestive issues.
Run Your Business Through a Lawyer
It is especially important in this line of business to make sure you are following all the legal obligations of this industry. It is better to play it safe in such a highly scrutinized field, rather than make reckless mistakes that could cost you your business. Even the way you market your CBD products can be subject to scrutinization, so you must stay acquainted with new developments as the FDA continues to create new regulations.
Be sure to hire a lawyer to help you keep up with these constantly evolving laws and regulations, so your business can continue to grow without any major setbacks. You should also have them ensure your statements have all the necessary information and verbiage, so you don't send faulty legal documents that delay fulfillment or get you into trouble.
Keep an Eye on Changing Rules and Regulations
It is your responsibility to ensure that your CBD business abides by all the changing rules and regulations regarding the distribution of your products. Especially as your business and the industry grows, the rules about CBD products will also grow. Two resources to help you stay abreast of these changing trends are Hemp Industry Daily and Infinite CBD.
Determine the Type of Fulfillment You Need
The three main models of fulfillment centers for you to choose from include in-house, third-party, and drop-ship. Depending on how you want your business to operate, one of these models will work best for you.
In-house packing centers allow you to have more control over the inventory and process, but when your business starts to see rapid growth, you may not be able to keep up with the demand. The drop-ship model means that the manufacturer holds onto your products until they are ordered. Third-party centers are the preferred option because these providers will adapt to the growing demands of your business and already are experts in every aspect of managing the supply chain.
Find a Good International CBD Shipping or Fulfillment Partner
Doing some research to find the right international CBD shipping or fulfillment partner will be worth your while. There are a lot of companies out there that are starting to fulfill CBD products, but you should investigate how long they have been in business, and what their customer reviews have to say about their services. You may also want to compare costs such as warehousing fees, shipping and handling costs, and how accurate and on-time customer orders and deliveries are.
Choosing the right partner can make all the difference between developing a loyal customer base and getting poor reviews. Your fulfillment partner can warehouse your items, pick, package, and ship them to your customers in a professional and discreet manner. Especially when handling sensitive products such as CBD products, you will want a reputable company to help you scale your business.
Choose APS Fulfillment, Inc. for CBD Fulfillment in the United States
Choosing the right fulfillment center to handle your CBD business means you get a partner that can adjust capacity and speed at your request to meet the needs of your business and keep you competitive in the market.
If you need assistance with warehousing, pick and pack, distribution, transportation, or inventory management of your CBD products, APS Fulfillment, Inc. can help. We are a fulfillment center for CBD oil and a variety of other products. We also fulfill nutraceuticals, supplements, vitamins, nutritional and sports beverages, skincare and cosmetics, imported grocery products, CDs and DVDs, books, promotional products, dry food and storage, electronics, apparel, and more.
Contact us by e-mail at [email protected] or by phone at (954) 582-7450 to learn more about our CBD fulfillment services or to request a quote.