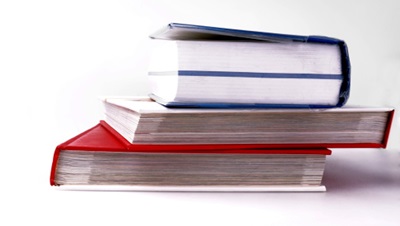 Self-Taught
The teachers of the past who sought to further educate the world seem to have gotten their wish. With nearly 5,000 degree-granting universities in the U.S. today and a similar number of post-secondary schools in smaller countries like South Korea and Japan, there seems to be no shortage of education facilities. If you have a hankering for learning, there's likely more than one institution nearby that can help you.
This can be viewed as both good and bad: it's good that everyone can access an education that was once limited for the upper classes of society, but it's bad because we've seen a growing number of post-grads finding it difficult to get a job. There are so many unemployed graduates with bachelor degrees now that it seems that the only solutions are to keep working towards a master's degree or take a trade job.
But there is another option: self-education. Schools can only provide you with so much, but getting out there and doing your own independent studies can boost your chances of success, especially if you're in business for yourself and can learn while getting paid. If the punk bands of the '70s and the computer geeks of the '80s and '90s found success from their own do-it-yourself efforts, then you can too.
This is most certainly the case with product fulfillment. You wouldn't believe the readily available information out there for product fulfillment pros. Getting your hands on it can make you that much smarter, and your business that much stronger.
Hitting the Books
Your self-teaching methodology in product fulfillment must be disciplined and use valid sources. Half-true blog posts and self-published material from questionable authors simply won't do; you have to go straight to the source.
A good place to start is with material created by the government. You're dealing with a lot of direct marketing mailing, and maybe even have your own logistics company, so there's a lot of regulation you need to be up-to-date on. Government web sites and publications can provide the right information you need to keep your business functioning in accordance with mailing, shipping, and commercial warehousing laws. Granted, this stuff can be a dry read, but it's easily accessed, often for free. There's no reason to not educate yourself on it.
The library is an obvious giant resource of information. If you find that you are lost when it comes to a good method for mail direct marketing or need to find templates for catalogues, flyers, or direct marketing mailing materials, the business section of a library often includes the current editions of appropriate business-related publications. And if they don't have the one you want, they can likely order it for you.
Electric Language
While you are at the library, online, or wandering around a bookstore, take a good look for material on online business practices, web site maintenance, and new media for business; these are the categories that you have to know these days, as much of modern product fulfillment means going the electronic route. Two things are important here: that this material is easy to learn on your own and that you can use this information like a reference manual. Having access to explanations that are simple and easy to refer to will allow you to have an easier time with tasks like building or maintaining a web site or practicing online business routines like SEO or PPC.
Online fulfillment is something that is becoming more prominent. Thankfully, it can be better understood by seriously hitting the books; in fact, this applies to other aspects of product fulfillment, too. You just have to get cracking, get reading, and get educated. The rewards of a more efficient business will follow.
Need solutions to your product fulfillment problems? APS Fulfillment, Inc has the knowledge and services to make your direct mail and product fulfillment ventures more successful. Contact APS Fulfillment, Inc by e-mail at [email protected], visit their web site at www.apsfulfillment.com, or phone at (954) 582-7450.