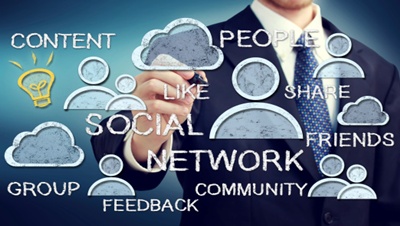 The use of social media is heavily prevalent in today's society. It's a great way to keep in touch with others, and for businesses, it's a new outlet for success. This is especially true for product fulfillment, in which it's a component of online fulfillment and a company's fulfillment solutions.
If you opt to use social media as part of your product fulfillment business, you have a lot of options for how to use it effectively. It's simply a matter of planning and executing the right procedure.
Incorporation
When using social media, you may want to only work with specific ones:  Facebook, Twitter, and LinkedIn are a few of the well-known options. Based on your choice(s), you will have to know the specifics of each site, such as the use of hashtags on Twitter; what sort of content you can post; and what options are beneficial, or even exclusive, to businesses. For example, several social media sites have analytics, letting you track who visits your business' social media site and how they fare in terms of generating profit.
Incorporating social media into your regular online fulfillment procedures is vital. If people are going to be part of your network or wish to investigate your business, be sure you give them the means to do so. That means ensuring your links to your other content aren't broken and that there is the means to perform order fulfillment directly on the site.
#Management
Social media can include promos, graphics, and original content that aren't possible in other online media. However, it requires management if it's going to be used correctly.
If you have direct marketing leads, see to it that they're added to your social network using methods such as "liking" them on Facebook. This will allow your client base to become part of your social media network, enabling them to see new business developments, participate, and make purchases at any time of day without having to leave their homes.
As with your traditional e-fulfillment services, be sure to regularly maintain your social media, making updates and offering discounts on a set schedule.
Managing your product fulfillment business' social media is easy and similar to your other marketing campaigns. It's simply a matter of "being social" on a routine basis.
Need solutions to your product fulfillment problems? APS Fulfillment, Inc. has the knowledge and services to make your direct mail and product fulfillment ventures more successful. Contact APS Fulfillment, Inc. by e-mail at [email protected], visit their web site at www.apsfulfillment.com, or phone at (954) 582-7450.