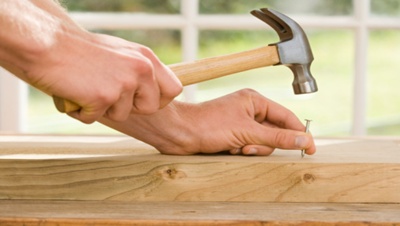 Creativity is something that more product fulfillment businesses could benefit from, and one of the best ways to boost creativity is through do-it-yourself (DIY) projects. But while most people associate DIY with building personal things at home, there's actually a place for it in product fulfillment that will add to your business' success.
In product fulfillment, DIY jobs can be handled in a variety of different ways. But first, you have to determine what skills and tools you have available. But from there, it's simply a matter of setting goals for yourself and your business and then meeting them.
Rollback
From an economic standpoint, the need for DIY work begins when you realize that your business needs to start rolling back on its expenditures. After going over your bills and seeing where the money is going, you may begin to think about how to trim the fat and save more. While this might mean having to work harder, the required tasks are often easy to do in a short time frame.
Instead of getting another agency to handle your packages as part of your mailing fulfillment, consider doing it yourself. Doing your own kitting and assembly can save time and, depending on the sizes of your products, you can also do your own pick-and-pack fulfillment, acquiring your products and shipping them out to clients. Making space to perform this in may prove a challenge, but you can use your creativity to find an unconventional but effective workspace or simply make room to work yourself.
But if you simply can't make your limited space work, consider your warehouse fulfillment services. If you've got access to storage facilities that are secure and temperature controlled, whether owned or rented, consider using that. However, note that warehouse fulfillment can be expensive, especially with high-end providers—another reason a DIY approach is ideal.
Digital Creativity
You've likely noticed that there are a lot of digital procedures currently being employed in product fulfillment. But while they might seem complicated, digital applications are often easy to learn and use. Programs such as Adobe Studio are often very effective when used for creative direct marketing purposes, and once you begin to apply your own marketing concepts to them, you can design your own original, creative marketing materials, saving you the cost of hiring a professional. It's one of the best ways to incorporate a DIY approach into your product fulfillment business.
Need solutions to your product fulfillment problems? APS Fulfillment Inc. has the knowledge and services to make your direct mail and product fulfillment ventures more successful. Contact APS Fulfillment Inc. by e-mail at [email protected], visit their web site at www.apsfulfillment.com, or phone at (954) 582-7450.