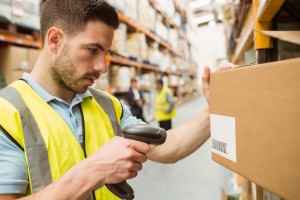 Technology has done a lot to transform the workplace, from improving communication and connectivity, to incorporating new means of marketing, storage, and tracking systems. Of all that technology has brought to the workplace, one of its greatest downsides lies in what it has done to customer expectations.
Increased Demand and Expectations
Customers now demand near flawless products within their price range. They also expect more value for what they are purchasing, and if they don't get that with your company, they'll move on to the next. This is true for product fulfillment services, as well. Businesses—whether local, small, or large—who are developing and delivering products are forced to compete on a global scale, and forced to meet these new demands.
To keep up, many companies are offering promises on product fulfillment services that aren't conducive to good business. For instance, in a B2B processing situation, most companies go with a first-come-first-serve model, but this doesn't work in an environment where customers (clients) need to be prioritized. You may find yourself low on inventory, shipped out to low priority clients. You may also find yourself in a situation where inventory is low because current orders were processed for future use of the inventory.
Now you're in a position where you're chasing and playing catch up. With high customer expectations, you still need to fulfill orders immediately and so your only option is to expedite delivery or risk damaging your relationship with your customers. But expediting delivery comes at an additional cost, and this is just one of many cycles companies find themselves in when they don't create a proper system of order fulfillment.
Questions to Ask Yourself
Every company will have to structure its order fulfillment according to its own capabilities. You will have to assess several factors, consider who your customers are and where they are located, what kind of product you are delivering, along with many other considerations before you can even begin to put any kind of fulfillment structure into place.
However, there are some core questions you should ask yourself in order to develop a system that is equally proactive as it is reactive in meeting customer demands without negatively impacting your business' profitability.
1. Should we be using available inventory to fulfill this order?
2. Are we properly prioritizing delivery so that, even if inventory is available, delivery dates can be moved out and inventory is available for high priority clients?
3. Can the order be fulfilled from in-transit or scheduled receipts?
4. Should we expedite this delivery from a secondary location, even if it comes at an additional cost?
Being able to answer these questions will go a long way in creating an order fulfillment system to help keep your business profitable. A better option may be to partner with APS Fulfillment, Inc., which already has the experience in setting up the systems. We will analyze your company's needs and figure out the most cost effective and efficient order fulfillment solutions. For more information contact us at 954-582-7450 or at [email protected].