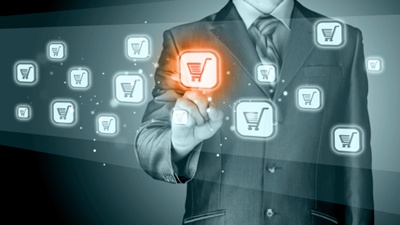 Some businesses do their marketing only one way, and that works for them. However, most fulfillment companies need to market across a variety of channels in order to attract clients.
Luckily, multichannel marketing isn't difficult once you get the hang of it. Here are five simple ways to improve on it:
1. Use Google Shopping
Formerly known as Google Products, this utility is a tool that sees companies can pay to list their products on Google's shopping service. This allows users to compare prices, thereby providing useful knowledge about the competition and their marketing techniques.
2. Use Social Media
While your business likely already uses Facebook, there might be other, more fulfillment-friendly social media that you can use for marketing and advertising. One example is Pinterest, where you can visually display your products while allowing customers to buy what they see right away.
3. Use Drop Shipping
If you can't keep certain stock in-house or want to lower your product expenses, drop shipping can be useful. Drop shipping is when you take the order, either via mail or e-fulfillment, and transfer it to that product's manufacturer or supply chain. This service might require a partner with whom you'll need to work out a fulfillment-shipping deal, but having drop shipping available allows you to both market specialty products more easily and get them to customers faster.
4. Use Premiums and Promotions
With the advent of m- and e-fulfillment, companies have put a greater focus on getting their product out the door quickly. But these same companies often forget to place some sort of incentive in the package, such as a free gift or coupon, to entice the client to buy more. An old-school direct mail technique, it's just as valid today and often overlooked by the more digitally savvy companies.
5. Use More Personality
When it comes to fulfillment, there is a tendency for advertising to be devoid of life, with clients often left feeling that they are being presented random ads with no character. That means that if you can tailor your digital fulfillment ads to address individual clients or their interests, potential clients will notice your efforts and show greater interest in your company.
Need solutions to your product fulfillment problems? APS Fulfillment, Inc. has the knowledge and services to make your direct mail and product fulfillment ventures more successful. Contact APS Fulfillment, Inc. by e-mail at [email protected], visit their web site at www.apsfulfillment.com, or phone at (954) 582-7450.