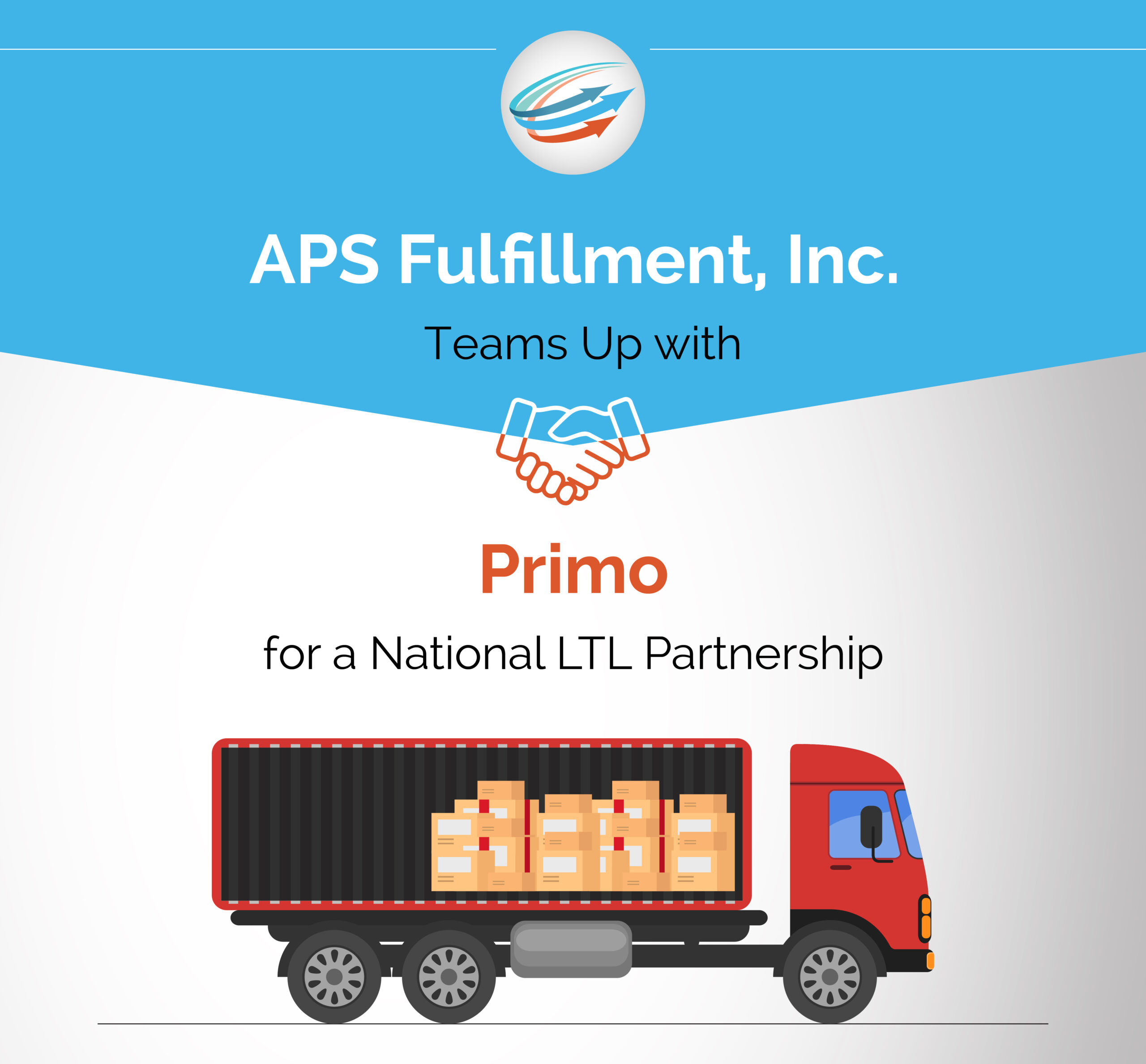 APS Fulfillment, Inc. (www.APSFulfillment.com), one of the nation's leading cost-effective shipping and fulfillment companies, is pleased to announce their partnership with Primo as their new national Less-Than-Truckload (LTL) carrier partner.
"We are thrilled to be partnering with Primo," says Jack Lombardi, Director of Sales and Operations at APS Fulfillment, Inc. "Primo has a long history of providing quality service and support to its clients, and we look forward to working together on this national LTL initiative."
Primo is a privately owned freight forwarding and logistics company registered in the United States. They pride themselves in providing comprehensive and effective end to end supply chain and logistics solutions at all the major airports and seaports in the countries that they operate.
The new partnership between APS Fulfillment, Inc. and Primo will enable customers to benefit from cost-effective shipping solutions across the U.S. With access to a larger network of carriers, customers can expect improved transit times for their shipments as well as greater visibility into every step of the delivery process. In addition, customers will also have access to competitive pricing options through this partnership.
"The partnership is mutually beneficial," says Lombardi. "Customers can have peace of mind knowing they are getting the best rate possible from APS and its partners without sacrificing quality or delivery times."
APS Fulfillment, Inc. is one of the United States' leading cost-effective shipping and fulfillment companies, offering affordable and real-time fulfillment services to small, medium, and large companies. Over the years, APS Fulfillment, Inc. has invested heavily in state-of-the-art warehouse management software (WMS) that allows businesses to connect to their e-commerce store and automate the warehousing, prep, pick, and pack, shipping, and warehousing of their products. More information on APS Fulfillment, Inc. is available by visiting the firm's web site at www.APSFulfillment.com or by calling 954-582-7450.