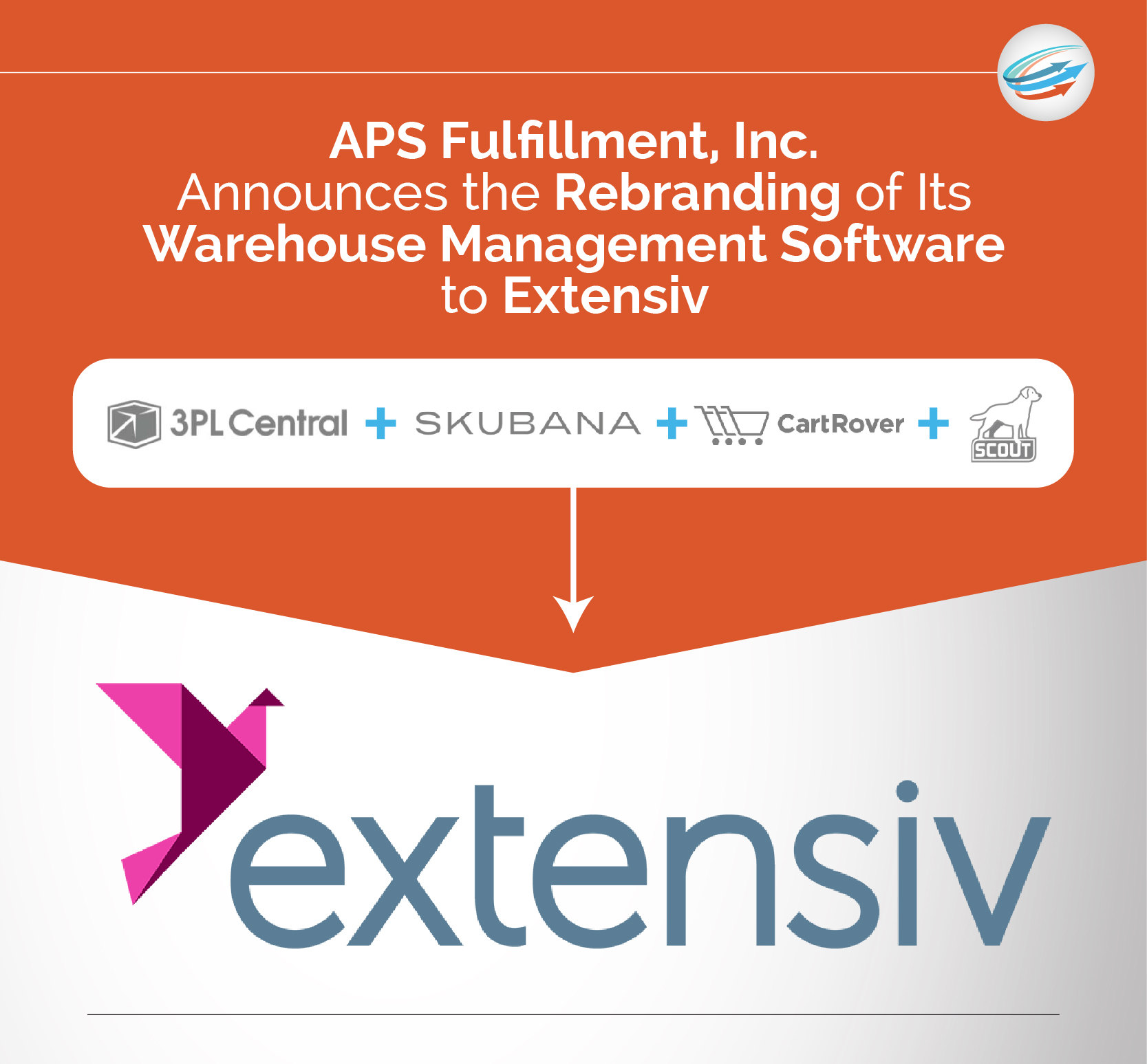 APS Fulfillment, Inc. (www.APSFulfillment.com), one of the nation's leading cost-effective shipping and fulfillment companies, is happy to announce that its warehouse management software is rebranding to Extensiv.
This new platform combines four industry-leading software—3PL Central, Scout, Skubana, and CartRover—into one comprehensive omnichannel fulfillment platform. By acquiring the different systems, APS Fulfillment, Inc. is able to provide a larger cart integration list for its clients' online stores,better user interface, more accurate inventory tracking, and much more.
"The new warehouse management system features many updates to our already cutting-edge user portal," says Carlo Cucullo, CFO at Lombardi Direct Marketing, LLC. "The first rollout will provide clients with more access and in depth abilities than ever before, such as information about costs per orders, reports showing inventory flow, and details about product activity, to name a few."
Having access to all these services rolled into one comprehensive system allows for easier access to different features. In addition, due to the consolidation, the cost of API integrations, as well as base platform usage, will be reduced for clients.
APS Fulfillment, Inc. is one of the United States' leading cost-effective shipping and fulfillment companies, offering affordable and real-time fulfillment services to small, medium, and large companies. Over the years, APS Fulfillment, Inc. has invested heavily in state-of-the-art warehouse management software (WMS) that allows businesses to connect to their e-commerce store and automate the warehousing, prep, pick, and pack, shipping, and warehousing of their products. More information on APS Fulfillment, Inc. is available by visiting the firm's web site at www.APSFulfillment.com or by calling 954-582-7450.
— Miami, FL