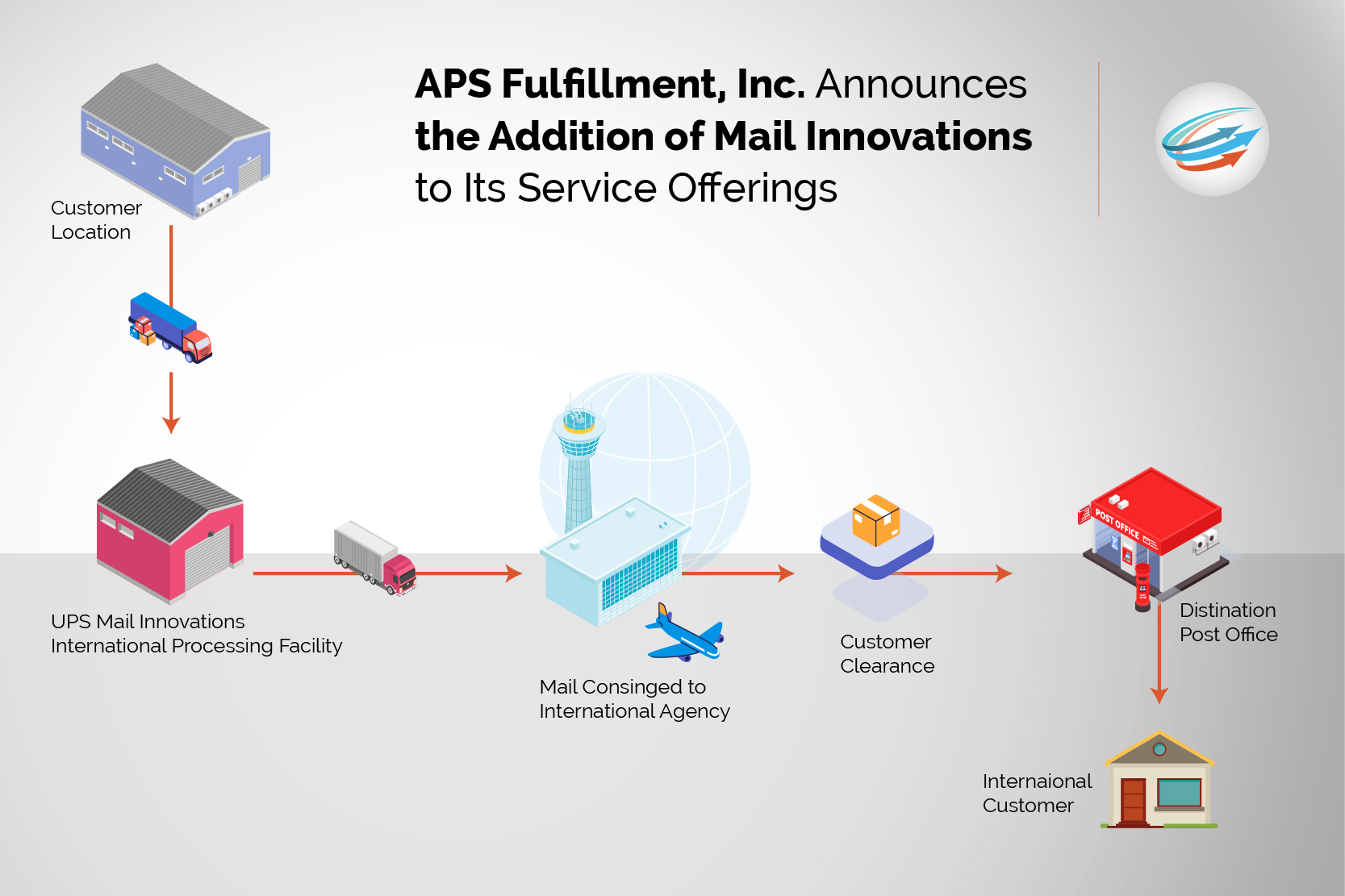 APS Fulfillment, Inc. (www.APSFulfillment.com), one of the nation's leading cost-effective shipping and fulfillment companies, is happy to announce that it has added Mail Innovations to its list of courier service offerings.
Mail Innovations, a shipping and consolidation service offered by UPS, works with the U.S. Postal Service to provide pick-up, processing, and transportation of mail and small packages domestically and internationally. The final delivery of the products, however, is made by domestic and international postal services.
"We are very excited to add this solution to our current list of courier services," says Jack Lombardi, Director of Sales and Operations at APS Fulfillment, Inc. "With this new service, clients will have access to USPS-level pricing at a UPS-level of service. This translates to faster delivery times, better customer service, and more cost savings for clients."
In addition to UPS-level service, clients can also benefit from tracking, insurance, and claim referral. Should there be an issue with the package, clients can contact both UPS and the USPS for added support.
Currently, Mail Innovations is used by many online retailers in the U.S., such as Amazon, eBay, and Groupon, to move bulk orders from their warehouse to local post offices for last mile delivery.
APS Fulfillment, Inc. is one of the United States' leading cost-effective shipping and fulfillment companies, offering affordable and real-time fulfillment services to small, medium, and large companies. Over the years, APS Fulfillment, Inc. has invested heavily in state-of-the-art warehouse management software (WMS) that allows businesses to connect to their e-commerce store and automate the warehousing, prep, pick, and pack, shipping, and warehousing of their products. More information on APS Fulfillment, Inc. is available by visiting the firm's web site at www.APSFulfillment.com or by calling 954-582-7450.
— Miami, FL