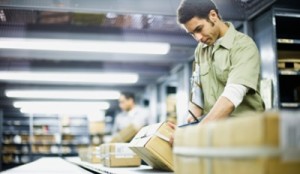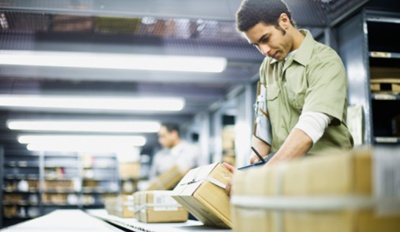 Part of small businesses meeting a client or consumer demands today requires them to be flexible and efficient in how they ship their orders. Regardless of the size of the company, consumers are expecting a level of customer service that provides them with what they need when they need it. Pick-and-pack fulfillment is one of the services that allow small businesses to compete. And that is possible only when these businesses partner with a fulfillment company with a system in place that effectively processes these orders.
What is Pick and Pack?
Pick and pack fulfillment is the process of picking individual pieces from your inventory based on specific orders and packing them for shipment to your client or customer. This requires the items either to be shipped to the fulfillment warehouse or developed locally to avoid transportation costs.
Pick and pack fulfillment may initially sound simple, but it requires an extensive process. This includes a system of receiving the order, identifying where the items are that need to be picked, finding the best route to locate these items so valuable time isn't wasted walking back and forth through the aisles, the technology to do all of this, and having the capability to pack and ship the order to the customer's satisfaction with limited mistakes.
Advantages of Fulfillment Service
Many small businesses don't have the resources to store inventory at their location, much less manage the sophistication required for a successful pick-and-pack system. But the fact that they are competing with companies much larger and with many more resources requires these small businesses to find a way to compete so they can still meet the demands of their clients and customers.
The solution is that fulfillment centers allow these small businesses to invest in a portion of their warehouse space at a manageable cost rather than having to own their own warehouse. The space makes it possible for the fulfillment company to process pick and pack orders at the same level that they would for larger businesses with costs negotiated according to the amount of space used.
Now small businesses are in a position where they technically have the same pick-and-pack fulfillment capabilities as their larger competitors. However, it's important to remember that pick-and-pack fulfillment requires communication, organization, and a high level of coordination from several parties. It also requires the use of technology to ensure the right order is being shipped, as mistakes in orders waste time and money and negatively impact the customer's experience with your brand.
Choose the Right Fulfillment Partner
It becomes important for small businesses to partner with the right fulfillment company that can work efficiently and has a strong reputation for delivering products on time and with minimal setbacks. APS Fulfillment Inc. offers same-day pick-and-pack services in Florida where we will pick, pack, and ship your order within 24 hours. We provide either traditional or high-tech order processing options including manual order entry, CSV file uploads, or XML files; and we take it one step further by offering reports on the status of your shipment.
Choose APS Fulfillment Inc. for your small business and let us worry about delivering your products while you focus on developing them. Request a quote online today or contact us for more information.