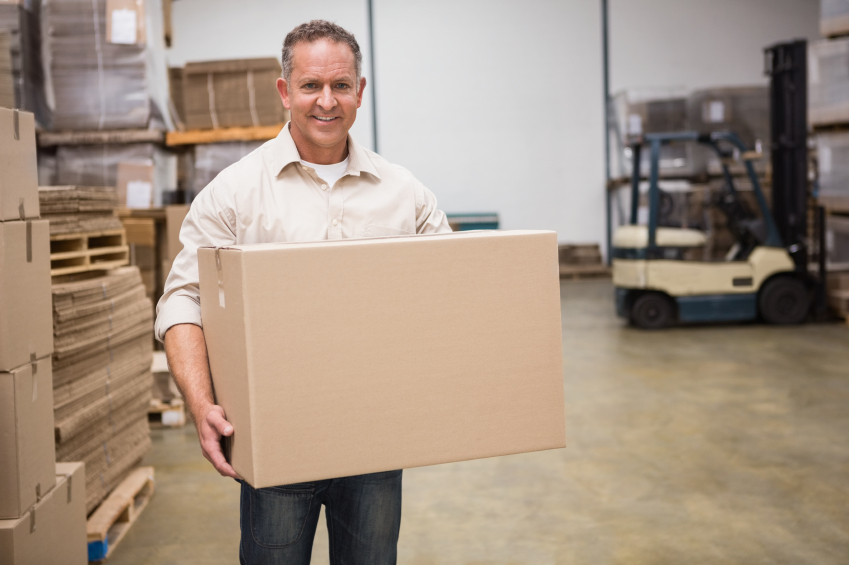 Pick and pack is a set of services that aims to enhance order assembly and delivery; it is provided by many third-party fulfillment companies. Pick and pack allows for more customizable or intricate types of orders and empowers businesses with the ability to offer better product bundles or packages. Although the name "pick and pack" refers to a specific part of the method, the actual process begins well before an order is even placed. The following is how pick-and-pack fulfillment services usually play out.
Reception and Storage
Pick and pack fulfillment center is based around a central warehouse location. Obviously, this means that your products need to get to the warehouse first. Warehousing services are common among pick-and-pack providers as they allow for enhanced organization and control over procedures. Naturally, your exact warehousing needs are going to depend on the product in question. One business may need lots of shelves for individual products so they can later be mixed and matched in accordance to customer wishes. Another business may need a single, large section for bulky items. In order to provide optimal service and to efficiently carry out the next steps, inventory management services are important here.
 
Picking and Packing
This is the namesake and "meat and potatoes" of the process. Products are pulled from their respective warehouse locations (picking) and assembled together (packing). This can involve literally assembling a product or even just bundling items together in the same package. Picking and packing is also the step during which any special packaging—as required by your business or the customer's specific order—is carried out. Examples could include standard protection methods like bubble wrap or Styrofoam, or packing items in boxes or pallets.
Pick and pack fulfillment center can be used both for individual purchases or to help organize and assemble orders that will be later distributed to different locations
Distribution
Once your products have been picked and packed, the next step is to get them to their destination. Every fulfillment company has its own shipping network, rates, and preferences, so it's going to be up to you to find the one that best meets your needs. Ideally, the warehouse will be in a location that allows easy access to the heart of your market so you can keep shipping costs low and stay competitive. Inventory tracking should also extend to the distribution stage so you can stay on top of what is going where.
APS Fulfillment Inc. is a specialist in direct-mail marketing and warehouse fulfillment and is based in Miami, Florida. We've stored, sorted, and delivered products of all shapes and sizes for all kinds of companies and are more than prepared for the exciting challenges waiting in the new year. Contact us by phone at 954-582-7450 or by email at [email protected] for more ways third-party warehousing and fulfillment services can support and grow your business.