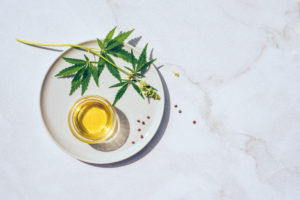 Over the last few years, many countries around the world have begun to legalize marijuana. While the use of the drug is still widely regulated by governments, more and more products that contain CBD are being sold and shipped worldwide than ever before.
The United States' CBD market alone is expected to reach $20 billion by 2024. Given the fact that CBD products are still monitored and regulated very closely, shipping the product involves a few specific steps in order to ensure your fulfillment operations are legal.
If you want to ship CBD products and get in on this multi-billion-dollar industry, here are some factors to help you understand if your supplier's products are legal to ship.

Key Factors to Consider before Shipping CBD Oil Legally
Potency
For CBD products to be shipped legally, their THC levels must be below 0.3%. You must also be able to verify in writing that these legal levels are accurate when you ship these products.
Plant Origin
Another important fact to consider is where your CBD products are sourced. The CBD you sell should be extracted from hemp plants, not marijuana plants. If your CBD comes from synthetic sources, you should talk to an attorney before shipping your products. Even with synthetic sources, the THC level must still be below 0.3%.
If you are working with a supplier, you should keep close tabs on them to ensure that their products consistently meet this standard.
Licenses
Whether you grow CBD yourself or use a supplier, any product must come from a licensed grower. You cannot simply ship your cousin's experimental cannabis plants that he grew in his garage. You may be able to legally import these products into the United States, but you should consult an attorney to be sure.
If you are not careful ensuring that you or your supplier has the right licenses, you can face legal challenges and risk getting arrested or have your business shut down for distributing illegal products.
To be a licensed grower means that a state government official oversees the production of the hemp crop.
Testing Requirements
For your CBD products to be legal they must be third-party tested to demonstrate that the chemical makeup of the products you are selling meet the necessary standards. This includes the THC content.
Third-party testing may even be a prerequisite for some of the requirements mentioned above.
Who Can Ship CBD Oil?
Even though CBD products are legal, shipping it is a somewhat complicated matter. Not only must you comply with any shipping carrier requirements, but you must also ensure that it is legal to receive or ship products from the place of origin to the destination.
To be a compliant CBD business that can ship to locations where it is legal, you must:
Have all necessary licenses
Only sell CBD products with a THC potency of 0.3% or lower
Only source from licensed, legitimate growers
Have a third-party testing process
Have documented results from these tests
If you are unable to prove that you have met the requirements mentioned above and still try to ship CBD oil, you will be violating the terms and agreements of the approved carriers (USPS, UPS, and DHL).
If you try to ship products with a THC level higher than 0.3%, you may face consequences such as arrest. The most minor consequence would be having your products destroyed in transit after they are discovered by authorities.
Top Carriers Who Accept CBD Oil Shipments
USPS
With a self-certification statement that ensures you are selling CBD legally, USPS will allow you to ship through them. To ship CBD legally, it must be sourced from hemp plants, with a license, and contain no more than 0.3% THC. The supporting documentation will also need to be maintained for at least two years after the date of mailing.
UPS
To ship CBD products with UPS, you must identify where the raw materials were grown, how they were processed, and how you obtained them.
DHL
DHL will ship CBD products if you or the shipper meets the following requirements:
The shipment contains hemp or hemp-based products with less than 0.3% of THC based on a dry weight
The shipper complied with all federal, state, and local laws
The shipper retains records that establish their compliance with the according laws (lab test results, licenses, compliance reports, etc.)
The packaging does not include any branding or labeling that indicates what products are inside
Important Precautions to Take before Fulfilling CBD Orders
1. Reduce International Shipments
Although Canada and some parts of the U.S. have legalized the use of CBD products, many international countries still consider these products illegal. If you try to send international shipments of CBD products, the authorities in that country could press charges and destroy your products. Be sure to fully understand the rules and laws concerning CBD products before you consider shipping internationally.
2. Consult Your Legal Advisors
Have your legal team review your statements and identify exactly where you intend to ship your CBD products. There is a lot of ambiguity across borders and state lines, so consult your lawyer to be sure that you can legally ship your CBD products to your customers.
3. Verify Your Suppliers
If you are using a supplier to get your CBD products, be sure that they are following the rules and shipping regulations including those regarding potency, location of CBD growth, etc.
APS Fulfillment, Inc. Can Help You with Your CBD Fulfillment Needs
Shipping CBD products can be a complicated process, but by understanding your options and working with the right fulfillment partner, you can easily distribute your products while abiding to the required laws. There are third-party logistics (3PL) providers that can help you by taking care of these challenges so you can focus on your business.
If you need assistance with warehousing, pick and pack, distribution, transportation, or inventory management of your CBD products, APS Fulfillment, Inc. can help. We are a fulfillment center for CBD oil and a variety of other products, such as nutraceuticals, supplements, vitamins, nutritional and sports beverages, skincare and cosmetics, imported grocery products, CDs and DVDs, books, promotional products, electronics, apparel, and more. Contact us by e-mail at [email protected] or by phone at (954) 582-7450 to request a quote.