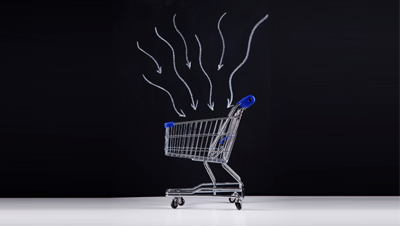 More and More
When you see people out and about, it's pretty apparent that they want more. Whether it's at the buffet restaurant or bargaining with a car salesman, people want to get the most they can with the resources they have. Are they greedy? Perhaps some are, but most just want to have options to get what they need at a reasonable price. The more choices they have, the better they're able to find what they need at a price they can afford.
When all is said and done, it might be more accurate to say that consumers today like to have a list of services in front of them for whatever business they engage in. The past often shows that making hard and strict choices with singular options leads to bad decisions, regret, and often conflict—overall, one option doesn't suit all. Over time, businesses have realized this and have found ways to accommodate the public—packaging options are just one of these ways you can give the public exactly what they want and need, accompanied by an attractive price tag.
As a product fulfillment pro, this is something you have to be aware of. Not so much to appease everyone that may come scouting out your business, but to give yourself the potential for greater business success. Providing better choices to your clients, both new or existing, is a good thing for your business.
There are many ways that product fulfillment pros can offer options to clients. The best way is through offering package deals to your clients. Like web marketing businesses or travel agents, offering package deals can make clients happy and get you your own financial rewards. 
All Together Now
A lot of your package options for clients in product fulfillment can be derived from some of the direct marketing services you are familiar with already. If you are familiar with some basic product fulfillment services, this knowledge can more or less translate into the services you offer to your clients—you'll just need to offer more to ensure your customers the provisions they need.
One example comes from the principles of kitting and assembly services. Knowing about kit assembly for product fulfillment will help in offering product combos for clients. If you are dealing in fashion products, you can offer deals to your clients as in one whole product unit of clothes at discount prices. If you are a car parts product fulfillment pro, offering a package of specific parts for one price can be an economical and logical choice for your clients. You make the kits that you believe will be attractive to your clients and their needs, and then sell them as a package.
Pick and pack fulfillment principles are also good. If you know about pick and pack fulfillment—whereby you pick out existing products for resale from supply chain companies—you can offer something similar to your clients. Using a smorgasbord-type option, clients can be offered various products from whatever categories you have—technology, office equipment, car parts, etc.—all under a certain price range. It's all about selection, and the clients can make their choices from your fixed palette. 
Optional Options
In this day and age, it's not even so much about the option packages you offer clients, but more so your methodology of offering certain products. If you think of other companies offering great online fulfillment services where clients can order specific combos of products right off the products page, this can be a good business model for yourself. Clients can pick as much as they want for themselves and if they wish, they can come back for more.
It seems that people always want more; but this is often not a matter of human selfishness, but more a matter of fulfilling one's needs. It's about better services, product variety, and how to deliver the whole package to entice clients. Today, product fulfillment pros are at an advantage. If they are clever enough to create great client options, they can reap the rewards from appreciative clients who likely have never seen services that meet their needs and wants as well as your business.
Need solutions to your product fulfillment problems? APS Fulfillment, Inc has the knowledge and services to make your direct mail and product fulfillment ventures more successful. Contact APS Fulfillment, Inc by email at [email protected], visit their web site at www.apsfulfillment.com, or phone at (954) 582-7450.