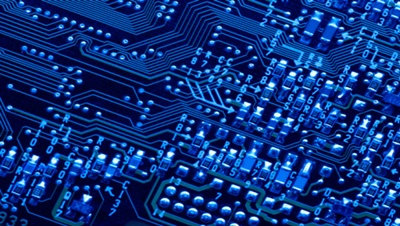 What's New
Typewriters? No way. Beepers? They're history. A telex machine? Forget it! We are living in the long-predicted future, with all sorts of modern gizmos and amenities that we once never thought possible. It's crazy, but it's also exciting.
In truth, the previous examples of outdated technology are the victims of this new age and a reminder of just how quickly technology can change. For business pros, this also means needing to adapt quickly to updates to tools and services.
Some businesses require quicker adaptation than others, and changing quickly is often cold, swift, and frustrating. That said, if you're in product fulfillment, new changes to the medium can mean more toys to play with. Product fulfillment is one of those great industries where adapting to new practices can actually be a lot of fun.
With product fulfillment, you can access a lot of the newer realms of technology and digital media, as creative direct marketing and other practices within the industry allow for a lot of new ideas to come to life. There's also a lot of room for experimentation; for very small fees, you can test new ideas on the public, potentially generating new sources of income that you otherwise may not have considered.
Media and Messages
Whether you like it or not, you should read up on as much about digital media within product fulfillment as you possibly can. It might be true that screens and new media have taken over today's world, but if that's the current state of affairs, then it's worth adapting to, even if only a little or at a slow pace.
If you don't already have a web site, get one. I don't mean the one-page, basic-information-only type of web site; have one that is fully organized with a lot of pages to showcase your products and company information. Most importantly, get some online fulfillment going: an e-fulfillment service is simple for today's consumer to access, inspect, and choose and order from. Having the right order interface where clients can place your products into an online shopping cart before using a digital checkout is the sort of media function you want as a modern product fulfillment pro.
Do your e-commerce updates regularly, too. Make sure you perform the newer online business aspects, like optimizing your SEO content regularly, and consider investing in pay-per-click services as well. Having a blog with both humorous and informative updates regarding your business can also help. If the media is there for you to use, take advantage of it as often as you can.
What Else?
It should be noted that you don't have to turn into an e-nerd overnight; you can still use your old product fulfillment services, like posting your products and mail direct marketing. The trick is finding a balance between the old and new methods of product fulfillment that work best for your business.
From there, continue learning and developing new media for product fulfillment as much as possible. Check out social media, design elaborate online fulfillment campaigns, and even see if you can design a smartphone app based around your business. A lot of the new technology out there is so cheap and easy to use that it's practically begging for you to apply it to your business. Jumping on the new technology bandwagon will help you find all kinds of new product fulfillment directions.
Need solutions to your product fulfillment problems? APS Fulfillment, Inc has the knowledge and services to make your direct mail and product fulfillment ventures more successful. Contact APS Fulfillment, Inc by e-mail at [email protected], visit their web site at www.apsfulfillment.com, or phone at (954) 582-7450.