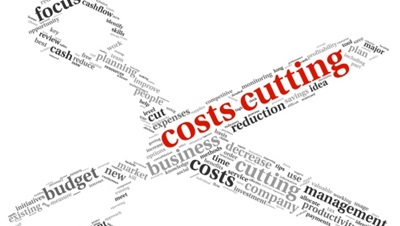 The Best Bang for Your Buck
 Penny-pincher, quarter-cruncher, balance sheet bureaucrat…when it comes to those who focus their lives on saving their cash, the terms to describe them, however derogatory, are endless in number.
While some people take saving to new levels, the last half-decade has opened people's eyes to the necessity of saving their cash and being a little thriftier with what they have. People might not have all the riches they once had, but they adapt accordingly.
In product fulfillment, you're likely one of these money-savers. You're running a business and know full well that money does not grow on trees: you have to work hard, scrape harder, and save whenever you can—it's that simple. You also have to redirect your earnings correctly to make sure you maximize profits.
But there is a bright side to all of this: product fulfillment is rich in money-saving outlets. Taking the time to analyze all the major facets of your business can allow you to save more money than you thought possible. Moreover, you might be able to offer savings in equal measure to your clients, which can assist in bettering your business overall. 
Cutting Costs
When looking to save big in product fulfillment, start with your products themselves. Your supply chain services might offer regular discounts for certain quantities of product ordered, or on specific products during a particular time frame. Looking into pick and pack fulfillment—repackaging your own product packages from existing ones—can be like a trip to the local thrift shop; you discover great, barely used treasures that you can get cheap and resell for a huge profit.
Shopping around for savings on existing services at cheaper rates also helps a lot. There is more than one printing company, many commercial warehousing units exist, and there's a highly competitive postal/courier market out there that may be able to offer better deals to you than the third parties with which you are currently working. Location is a big factor here; for example, many product fulfillment pros look to a direct marketing service in Florida, as these folks can do their direct marketing, no matter how far away, and for cheaper prices due to the competitive direct marketing industry in Florida. Don't be afraid to look outside of your immediate region for solid savings plans.
Switching your choice of media can help, too, as part of the digital revolution. Whether you care for digital media or not, implementing e-fulfillment services for your product fulfillment will allow you to save the money you would've spent on paper mailings and printed material. If you aren't doing it already, it's worth at least researching to see what cost-effective savings options a change in media will give your business.
Passing on the Savings
 Sales are one method of cutting a few corners. Interestingly, offering savings and discounts to clients can help, too. If you offer promos through your e-fulfillment services and/or on certain quantities of a product, you can find yourself with happy clients who want to spend even more money on your services. Passing on the savings can be an interesting way of turning the tables.
In fact, the concept of savings for everyone is beneficial. You don't have to give things away for free or stop paying your electric bill to save yourself some dough; you just need some tact, tenacity, and good planning to save the most money possible. By following these money-saving tips, you can reap the subsequent rewards for online business success.
Need solutions to your product fulfillment problems? APS Fulfillment, Inc has the knowledge and services to make your direct mail and product fulfillment ventures more successful. Contact APS Fulfillment, Inc by e-mail at [email protected], visit their web site at www.apsfulfillment.com, or phone at (954) 582-7450.